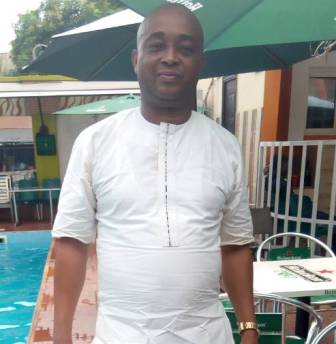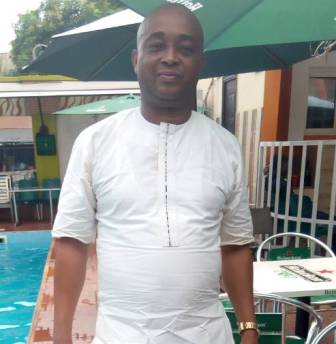 The assertion by Mr. Andrew Obiazi, a former chairman of Ika South Local Government as published in the last edition of  Ika Weekly Newspaper and that the majority of public projects in Ika land  are at the instance of the APC led federal government is not only misleading but a failed attempt to advertise his new  party that is unable to deliver on her core campaign promises
Mr. Andrew Obiazi  accused Governor Okowa of taking responsibility for several projects in Ika land. My friend got it all wrong. In his vague assertion, he only mentioned Odeh Street. Senator Okowa never claimed responsibility for that street. The road is  one of the several projects he attracted while he served as  a senator. There is no signboard where the Delta State Government claimed responsibility. The state governor never commissioned the project.
I recalled in 2016, when the governor insisted that Dr. Emmanuel Eweta Uduaghan who was the governor when Ogbemudein Mixed Secondary was rebuilt, be invited to commission it. The governor does not seek undeserved glory. And he has no reason for such pastime
Mr. Obiazi, I am sure that you are aware of Oza-nogogo/Omumu Road? What of Orikeze Avenue? Have you visited DDPA, Agbor lately? I saw you drive through Lagos-Asaba- Owa-Ekei Road few weeks ago. Were you at Agbor-Aladinma? I know you have taken time to visit Agbor Technical College. You have been told that several roads have been constructed in Abavo. There is no doubt, you drive through Old Lagos-Asaba Road daily. In all these, I know that hand on heart; you silently acknowledge the achievements of Governor Ifeanyi Okowa, your brother.
I clearly understand the motivation for the interview.  You didn't engage on the project to deliberately undermine the governor. You needed to find a way to announce your entry into APC. I join to wish you well in your new party.
The strongest base of the PDP is Delta State. This strength is further consolidated by the unprecedented feats recorded by Senator Ifeanyi Okowa, Governor of Delta State. And I know that Mr. Obiazi is marveled by these gains.
As a member of the APC, I charge you to lobby for federal presence in our community.  Please, criticize Okowa's administration genuinely. It will bring the best out of his government. Sadly, you failed in your mock test.
Opposition is a needed tool to check those in government. Many of us are disturbed that in Delta State, we do not find strong opposition. I hope that when the true leadership of APC in Ika South finally becomes clear, we will begin to get external evaluation. It is good for us all.
WILLIAM EGHEBI