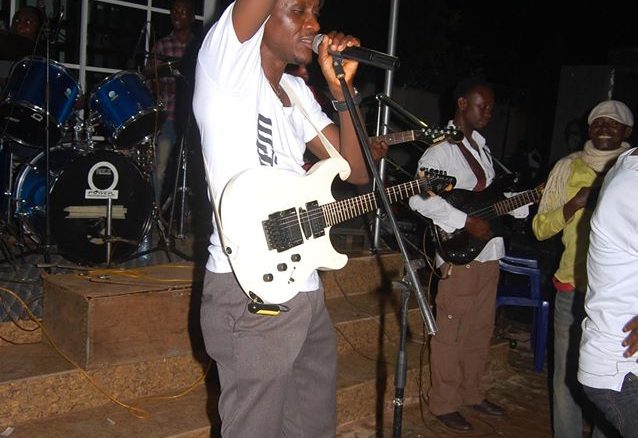 A youth leader
in Ika Land and a PDP Chieftain, Mr. George Kuhodu has revealed that popular
music entertainers and artistes will be in Ika land live to perform during the
up-coming IKA CARNIVAL that has been scheduled to between December 15, 2015 and
January 2, 2016 at the old Bendel Hotel, College Junction, Agbor.
Mr. Kuhodu who
listed the artiste and musicians to include the "kolo Master", Terry G, J.
Martins, our own Wiz Boy and our traditional music expert, Joe Morgan, said
that Ika land will be lighted up this festive season.
He stated this
while speaking to newsmen shortly after a meeting of all Ika South Youths,
Women and Community Leaders which was held on December 9, 2015 at Hotel Keziah
with respect to the carnival which is just by the corner.
According to Mr.
Kuhodu, " we are here in Ika land where our son and chief financier of the
first-of-its-kind IKA CARNIVAL, Mr. Sebastine Okoh, the Executive Assistant to
Governor Ifeanyi Okowa, on Events Management. He has decided to sponsor this
carnival which will feature Beauty Pageant, Men and Women Cultural Contest,
Youths Talent Hunt/Contest and other events that will keep the community first,
united and market Ika nation and her people. This will show the world that we
are a peace-loving people and hospitable. So, before the road show which we
shall embark on tomorrow (December 10, 2015), we decided to sensitize the
community leaders, youths and women leaders, party stalwarts and other
stakeholders".
" We came to
tell them what our brother, Sebastine Okoh is trying to do and that he has the
backing of the governor to go ahead. The aim is to unite Ika people and those
living with us".
When asked the
economic benefits of the carnival to Ika
nation, Mr. Kuhodu has this to say, " the night life in ika land is dead and
this program will tell the world that Ika is alive, that we are peace-loving,
hospital people and not killers. Secondly, Nigerian Breweries will be coming
with their stands, outlets and promotions. This will open up Ika land to
economic and social benefits. Terry G, J Martins, Wiz Boy and Joe Morgan will
be coming to perform live. All our hotels and businesses that seem dead will
come back to life".
On his message
to the youths in particular and Ika people in general, Mr. Kuhodu said, " skill
is paying well now. In this program, the winner of the talent hunt will go home
with N1M. the winner of the Beauty Pageant will win a car worth over N3M. so,
youths should go and look for something to do. This is not the time to be
moving about calling leader everywhere. Everybody cannot get white cola jobs
whatever good thing you lay your hands to do, do it well and it will announce
you. It is time for us to take our destinies in our hands. Not the destiny of
crime, shooting or killing, but to engage in meaningful ventures that will
takes us to stardom".