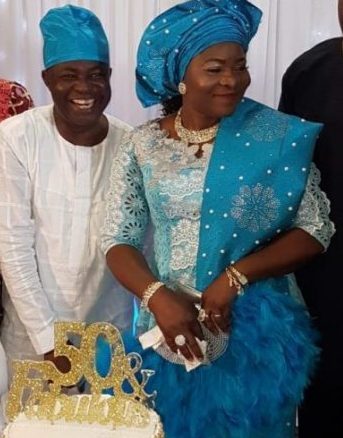 At first glance anyone would have thought it was just another occasion on the 12th of August 2017 in the center of the quiet picturesque city of Bradford, England. As the crowd grew to two-hundred and counting it became obvious to the people of Bradford that they were witnessing a colorful celebration that was one-of-a-kind. A celebration of life. This is the celebration of Mrs Tina Ofume-Nwose, wife of Mr. Marcus Nwose.
It was an evening of music, food, dance, friendship and laughter.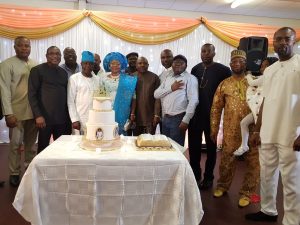 Attending the occasion were members of Agbor Men Association in the United Kindom including Mr. Sunny Onyagwu, Bishop Agboifo. Others were Dr. Idoye, Dr. Essan, Mr. Paul Ogbe, patrick Maidoh (Puma), Ladidi, Chuks Oriahi and his family, Mr. Benson Enyi and his family, Mrs. Patience Enyi, and Celestine Monye. Also in attendance were friends of the Nwose family from various countries in Europe and Nigeria which included Mr. Fidelis Elema (ThisDay Newspaper), Mrs. Christaina Amrasa from Warri, Mr. Chinedu Egun (aka Egun nwanmor) from Austria, Dr. Ifeanyi Onyeche from Sweden, and Mr. Joe Acha from Germany.