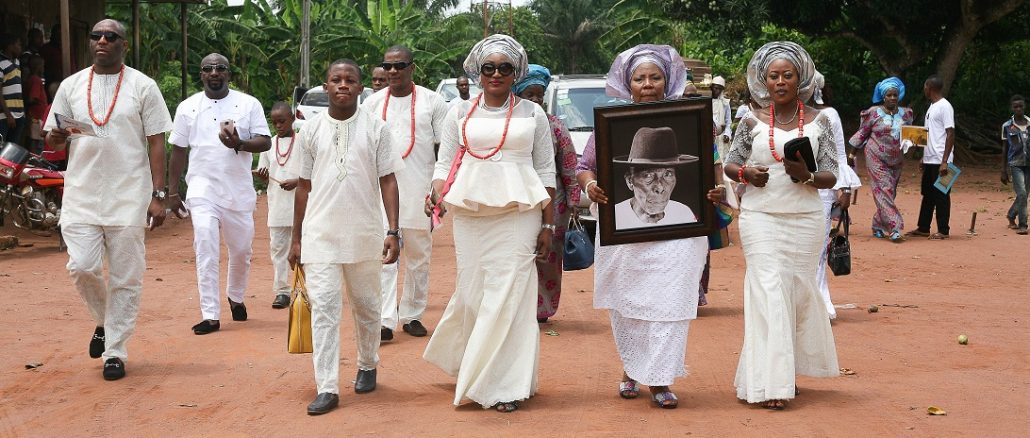 Nacha Kama is being honored by the City University of New York with her 1st Solo Exhibition for Black History month on february 9th 2017. Her exhibition is based on a series of fantastic photographs the explores nature and life in Owerre-Olubor, Nigeria. This will be the 2nd time the project is being shown. It was exhibited first in a group exhibition and will now be presented a solo exhibition of more photos from the Owerre Olubor series. This photograhic work of art by Nach Kama uniquely puts Owerre-Olubor on the map in ways never done before.
Nacha, whose mother hails from Owerre Olubor and father from northern Nigeria, is grand daughter to the former Ogwude of Owerre Olubor, Late Prince Ezinna Ngaboso Onwuemena who passed away about a year ago and is related to Commander. S.O. Onwuemena (Rtd).
Although Nacha didn't grow up in Owerre Olubor her love for the culture nad life in Owerre Olubor and Ika land is captured photographs. One of the most nostalgic of all her photos is "6 Boys" which captures six playful little Agbor-Obi boys in their everyday appearances that reflect the innocence of every little village child at Agbor-Obi.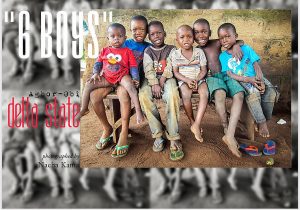 Nacha Kama is a  photographer based in New York, USA and Lagos, Nigeria with a strong background in fashion and fine arts, who likes her work to be artistic and playful. She has shot for Celebrities, Fashions events, Ad agencies, Top models, Parties and created wedding images that show an editorial talent (excluding travel).
Ms. Kama was trained in The City University of New York, York College where she earned a BSc degree in Information Systems Management with a minor in Studio Arts and photography was her primary focus. She has tutored pinhole photography, black and white photography, and digital photography at City University of New York, York College and Lagoon secondary school lekki, Lagos Nigeria. Nacha captures in both black and white and color photography and shoots in both digital and 35mm film.
Visit: www.nacha.shutterchance.com to view Nacha Kamas complete work.
The exhibition will hold on the 9th February 2017 at the City University of New York – York College. All Ika sons and daughters in the New York area and the entire USA are welcome to attend the exhibition and show their support for the first ever exhibition of photographs from Ika land in New York.