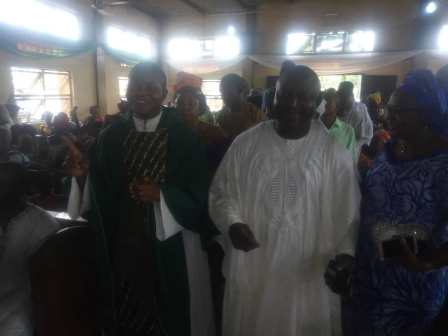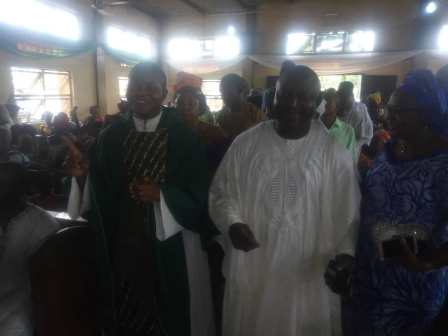 The flag bearer of the Peoples Democratic Party Delta State House of Assembly election through the just concluded primaries of Ika South Local Government, Hon. Festus Chukwuyem Okoh also known as Chuky Dandy, has thanked the party delegates and other members for the confidence reposed on him to further serve the constituency at the hallow chamber of the State Assembly.
Chuky Dandy who rolled out drums on Sunday, October 14, 2018, to celebrate his emergence as the party candidate ahead of the main election,  pointed out that his victory was the will of God, and overwhelming acceptance by the party faithful that found him worthy for reelection.
The celebration began with a thanksgiving Mass at St. Patrick Catholic Church, Ime-Obi, Agbor accompanied by political associates, PDP chieftains, stakeholders and unprecedented number of supporters.
He described the primary as a family affair, asserting that it was paramount for the party to remain strong and united.
Hon. Okoh who is the incumbent representing the Constituency at the hallow chamber, assured that while the people reelect him for second tenure at the main election, he will redouble his effort to achieve more for the Constituency.
It could be recalled that Hon. Okoh in his uniqueness, exercised the spirit of brotherliness shorty after the primary by visiting other aspirants who were unfortunate at the primary election.
He promised not to betray the party while calling on all to join hands to give the party landslide victory come 2019.
The occasion was well attended and was indeed a show of love and thanksgiving. All that participated were well fed with good drinks and sumptuous meal. The Disc Jockey also did not fail to savoir the happy party people with good musical sound tracks.