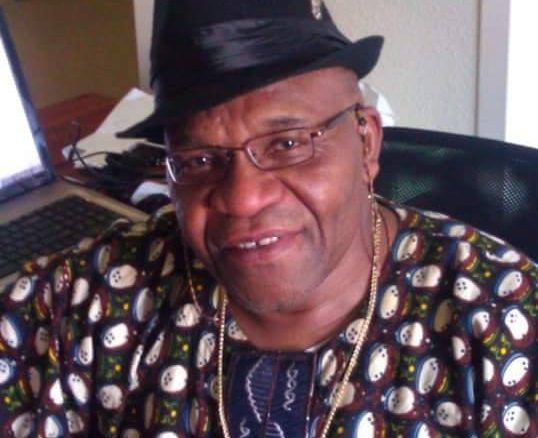 In a dramatic press release in circulation on Facebook, Madam Esther Nwaonicha Okoh details a serious family feud between her and her son Vincent Arimoku which has gone on for several years and a current land battle between Vincent Arimoku and Dr. Chukwuma Nwaonicha. In the press release Madam Esther Nwaonicha Okoh disowns Mr. Vincent Arimoku while declaring that the land in question belongs to Dr. Chukwuma Nwonicha. Also revealed was that Vincent Arimoku has allegedly threatened the life of his uncle Dr. Chukwuma Nwaonicha. Read the press release below:
PRESS RELEASE
************************
DR CHUKWUMA NWAONICHA IS THE OWNER OF THE PLOT OF LAND AT MY FAMILY COMPOUND (ISHI ODARA) IN ALIHAME AND NOT VINCENT ARIMOKU (Chairman Ika South Landlord/Landladies Association). THE SAID PLOT OF LAND WAS GIVEN TO ME BY MY LATE FATHER, CHIEF ONWUKAEGWU NWAONICHA. I SOLD THE LAND TO MY YOUNGER BROTHER, DR CHUKWUMA NWAONICHA.
I am Madam Esther Nwaonicha Okoh. I am the eldest child of late Chief Nwaonicha Onwukaegwu of Alihame, Agbor, Delta State. My father, Chief Nwaonicha Onwukaegwu married two wives, my own mother and another woman called Alice who unfortunately was snatched from my father by another man. My father refused to let go as he fought to get back what belonged to him. Unfortunately, the case dragged to the court and my father was later given four months jail sentence for not handling the issue legally. I was angered over the court judgment because i knew my father was not wrong in his action. During this period, I hired the services of Barr Maidoh and Barr Oven to help get justice for my father.
The woman at the center of the whole thing, Alice now late was from Egbudu Akan. She was three years old when she was betrothed to my father. While in my father's house, Alice became a flirt as she slept around with many men. However, i was able to get justice for my father through the lawyers i hired. My father was later discharged and acquitted. After the court cases were over, my father said he had nothing to compensate me except a portion of land in his compound in Alihame (Ishi Odara). Then it was only my father's house that was in the compound, every other place was covered with bush. This event happened many years ago, I cannot remember the exact year it happened for I am not too good with dates. Many years after my eldest child, Vincent Arimoku (Chairman Ika South Landlord/Landladies Association) was also given a plot of land by my father for assisting him in his farm work. Vincent later sold the land my father gave to him to the late director of Eagle Pools Ltd. It was part of the money he sold the land he used to buy a plot of land along Charles Street, Agbor and build on it. Vincent was six months old when his father died. I trained him up to the university level and helped him to get employment with the defunct Ika Local Government as a health officer (Ikoyiko)
It got to a time, Vincent rented a two room apartment in Agbor and I expected him to accommodate his siblings, unfortunately, to my greatest surprise, Vincent drove his younger brother, Joe, who was then an undergraduate out of his house the day he came to live with him. When I asked him why he was wicked to his brother, Vincent did not show any remorse instead he connived with his wife and in-laws and beat me up. In the process they destroyed the seat in my house which I threw away not long ago. I had kept the seat before now for posterity to judge me and Vincent.
My disagreement with Vincent started in 1987. During the periods we have been in this quarrel; Vincent has arrested me three times with the police. He has also summoned me at the Dein of Agbor Palace. He has many times to kill me. One of the attempts was when he tried to poison me with a piece of kola nut. He deceived me that he wanted to do a "Sara", for us to embrace peace. While the" Sara" lasted he gave me a piece of kola nut and took the other piece which he cleverly replaced with another one in his pocket. I was able to notice his tricks and took a small bite from mine. I was almost sent to the grave after taking a bite from the kola nut. When I sent for Vincent that he should come and take me to the hospital, I was told he has traveled to Port-Harcourt. He left a message with his wife that if she hears that I am dead she should not go for my funeral. I approached Vincent after my recovery and he showed remorse at all, instead he called a witch and an evil person, saying that if I am not an evil person how did I know that the kola but he gave to me was poisoned. He insulted me the way he liked that day and left. A few months after, Vincent came to my house pretending that he came for peace; he told me that he loves the foam in my house, unknown to me that he brought charm to my room. As soon as he left my compound, I had a terrible accident in my room and fractured my right leg. I was at the Omumu Orthopaedic Hospital where I went for treatment for a year and six months. At the time I recovered I realized that I had nothing again to fall back to. In order to survive and feed, I sold the land my father gave to me at Alihame to an Urhobo man who is also a lecturer at the cost of 1.1million Naira. My brother kicked against my action and tried to reclaim the land. Then I had given one hundred thousand naira out of the money to agents and spent five hundred thousand naira for myself. I refunded the #1.1 to the man who bought the land. When I discussed the issue with my younger brother, Dr Chukwuma Nwaonicha he told me that they did not want me to sell the land to a stranger as that will be a slight (an insult) to the Nwaonicha family. Dr Nwaonicha after, bought the land from me. This happened in 2010. This year, Dr Chukwuma Nwaonicha wants to develop the land, Vincent started threatening him, saying that he is going to kill him.
I could recall how Vincent mocked and wished his younger brother Joe bad luck when he was to travel abroad. I summoned him at the palace of the Dein of Agbor over that action. Instead of showing remorse he became worse. There was a time I missed my step and landed into a gutter along Old Lagos Asaba road, Vincent was informed about it and he came to the scene and mocked me. He left the scene after mocking me without offering any help. He has boasted that if i die he is going to take my corpse to a cemetery or bush for burial. I am therefore declaring it here that if I die my corpse should be buried at the compound of my third son, No.1 Joe Isimah Close, Agbor. A lady in Agbor once told me how she traveled with Vincent and his wife to Ebele to do charm for me. Vincent also deceived his younger brother, Raphael to lock me up at Agbor Police station where I was forced to pay back 1.7million Naira in three days. My offence was that I helped Raphael to build his house at Orikeze Avenue, Agbor. Vincent has declared severally to people even before me that I am not his mother, he wants me dead at all cost, he hates everything about me, he does not care about me. I did not know what I did to Vincent that will warrant all his insults and death threats. Vincent Arimoku is no longer my son, I have disowned him, so, he should not be fighting for my property or anything that belongs to me.
In conclusion, I am saying that I sold the land at number 11 Sakpoba Road, Ishi Odara, Alihame, Agbor, Delta State which was given to me by my late father, Chief Nwaonicha Onwukaegwu to my younger brother, Dr Chukwuma Nwaonicha. Vincent Arimoku has no business in the said land, if Vincent Arimoku wants a land he should go to his father's village, Ime-Obi to get one. Vincent has nothing to do with everything that belongs to me. Vincent Arimoku is a prodigal son and no more part of me. Dr Chukwuma Nwaonicha should go ahead to develop the land, he should not listen to Vincent or be afraid of his threats. Dr Chukwuma Nwaonicha has my support from any issue that may arise from my sales of the land given to me by my late father to him. I am therefore using this opportunity to tell the whole world that Dr Chukwuma Nwaonicha is the legal owner of the land in question. He should deal legally with anyone who tries to stop him from developing the land.
Sign: Madam Esther Nwaonicha Okoh