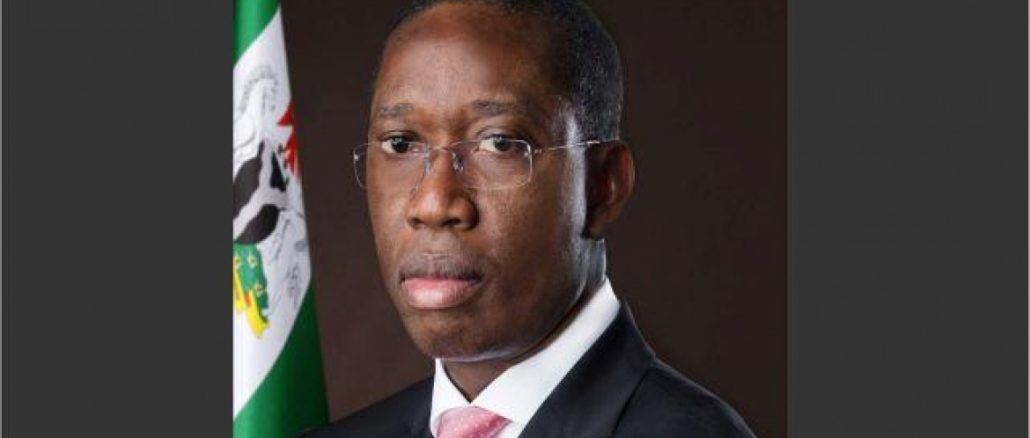 As Gov. Ifeanyi Okowa celebrates his 57th birthday today, congratulatory messages have been coming from all around the world. On social media citizens and friends of the governor have been sending in their good wishes.
Hon. Chukwuyem Okoh (Minority Leader, Delta State House of Assembly) representing Ika South and The member representing Ika North East Constituency in the Delta State House of Assembly, Hon. Anthony Emeka Elekeokwuri have all felicitated with the Gov. Okowa on his birthday.
In a congratulatory message signed by Hon. Anthony Emeka Elekeokwuri Media Assistant, Comr. Victor Iwekuba, Hon. Elekeokwuri, praised the leadership qualities, contributions and developmental strides of the Governor in the State.
In the message, Hon. Elekeokwuri said, "On behalf of my family and the wonderful people of Ika North East State Constituency, I heartily felicitate with my father, mentor and leader, His Excellency, Senator Dr. Ifeanyi Arthur Okowa, the executive Governor of Delta State, his entire family and Deltans on the occasion of his 57th Birthday.
" Today i join the rest of the world to rejoice and celebrate a leader of inestimable value, a father of all, a man of no mean feat, a rare gem whose accomplishment, charismatic cum examplary qualities have inspire many lives to greatness.
The Lawmaker further described Gov. Okowa as a patriotic Deltan, a gentleman par excellence, a team player and a God fearing leader whose immeasurable and invaluable contributions to the development of our State will remain indelible in the minds of all Deltans."
In his own congratulatory message, Hon. Chukwuyem Okoh (Chuky Dandy) wrote, "On behalf of my family, the people of Ika south, I write to express warm felicitations to you on the glorious occasion of your 57th birthday anniversary.
You have displayed high craftsmanship in your work and the evidence of your constructive leadership manifests in your people oriented policies, human and infrastructural development, payment of workers salaries in the wake of the harsh economic crunch which has distinguished you among your counterparts."
"I join your family, friends, well-wishers and the entire people of Delta State to pray for you and the state in order that what you have lined up in your SMART Agenda for the state would come to pass"
"We are grateful to God for giving us a miracle governor".
"As you celebrate your 57th birthday anniversary, it is my prayer that Almighty God who has richly ordered every of your steps this past years, will continue to grant you good health and prosper you in the many more years of fulfilling and worthy service for his people".
Congratulations to His Excellency, Senator (Dr.) Ifeanyi Okowa ". Ekwueme, the SMART Miracle governor !