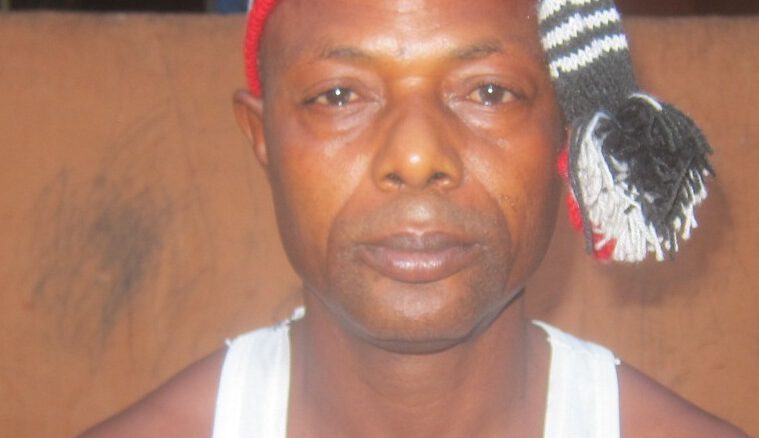 At last, the father of late Mr. Ezeji Sopuruchi who was shot dead during the Igwe Festival held on Friday July 10, 2020, at Umunede in Ika North East Local Government Area of Delta State, Nicholas Ezeji said he has forgiven the people of Umunede over the murder of his son. He stated this during the week while speaking to newsmen in his residence in Obi Quarters, Umunede.
While focusing on the preparation for the burial of his late son, Nicholas Ezeji a well known traditional doctor in Umunede said he forgave the community because of his good relationship with the Obi as well as Barr. Ebite, adding that he has lived in Umunede for 42 years and as such, nothing will thwart his relationship with the Obi of Umunede and his people.
Nicholas Ezeji disclosed that his people in his home town asked the youth Chairman, Mr. Declan Eze to accompany him to meet with the Obi of Umunede to officially inform him of the burial of his late son, Sopuruchi.
He added that the Obi has given his approval, describing the sudden death of Mr. Sopuruchi as a big loss to the entire kingdom of Umunede
Ezeji affirmed that he was yet to see any Chief assigned to accompany them to Imo State, but said that many friends of his late son have agreed to follow them to bid farewell to the deceased.
According to the burial arrangement released by the family, late Mr. Ezeji Sopuruchi, 28 years old, will be laid to rest on Friday September 25, 2020 at his home town Umudu-Igba, Isu Local Government Area of Imo State. He is survived by aged parents, brothers, sisters and other relatives.
MAY HIS SOUL REST IN PEACE
REPORTED BY AMOS CHUKWEKWU