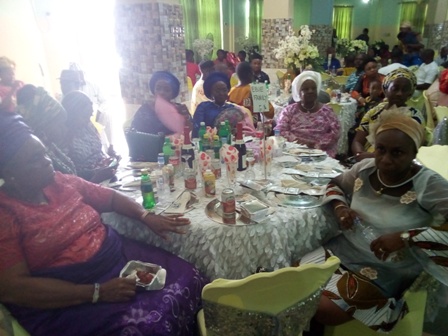 Many have come and gone, but only few are today remembered. The truth is, while some live to leave a legacy behind, many merely exist. Late Sir S.P.O Fortune Ebie was for his legacy and selfless life remembered on Saturday 9th June, 2018 by family, friends, and many of those whose lives he impacted positively, in a One Year Memorial Anniversary, which took place at the Cathedral Church of  St. John (Anglican Communion).
Late Sir Fortune Ebie was born on October 26, 1934 to the family of Reverend Samuel Obute Ebie, and was among Nigeria's first generation of Estate Surveyors and Valuers. He was a man deeply committed to his God, his family, housing for the poor and the Ika nation.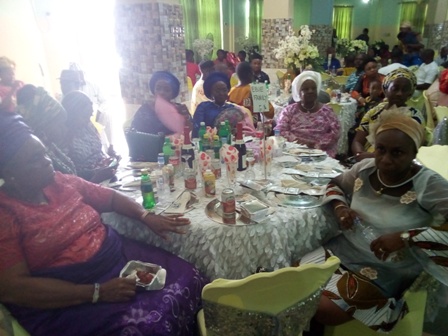 X-raying the kind of life Sir Fortune Ebie lived,his son, Samson Ebie has this to say, "The legacies of Sir Samuel Parma Ogoefuna Fortune Ebie are not in the monumental estates that he worked so hard to build of which Festac Town is a prominent example. They are not in the numerous boards of companies that he sat on or the so many government committees that he worked with.
"His legacies are in the poor who would never have had a chance of decent housing, but now live quietly in decent neighbourhoods all across Africa. They are in the that he spoke and stood for at the peril of his personal comfort and well-being. They are in his passionate and eloquent arguments and painstaking submissions for affordable housing, mortgage financing and the provision of housing for those whose voices would never have been heard.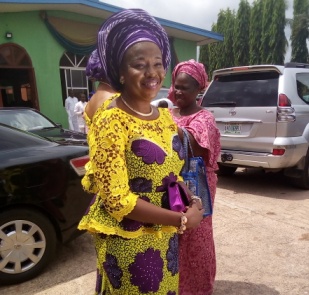 "His legacies are in his devotion to God and the pursuit of a deeper and more meaningful life than the ephemeral pursuit of wealth and fame.
"His legacies are in the joy of the realization of a sense of pride and nationhood in the sons and daughters of Ika."
Most Reverend Nicholas Okoh who handled the Holy Eucharist Memorial Service in honour of late S.P.O Fortune Ebie, in a topic: "The Voice of Works", drawn from John 5:36, said,
"Christianity without work is not a profound Christianity. The work you do is a demonstration of your faith.
"We are here today to celebrate the impact of a soldier of Christ and learn one or two lessons to enable us to contribute in our generation; contribute to kingdom expansion, contribute to the society that we live in."
While joining others to eulogize the departed hero, Sir Fortune Ebie, his daughter, Mrs. Carol Ofogba, also lamented how painful it has been for his children since his demise on 4th June, 2017.
"The past one year has been very trying and traumatic for us his children who have had to live with the absence of his care, ceaseless concern, wisdom and guidance.
"By your great love, unflinching support and great commitment to your friends, loved ones and family, you made model the enviable value and virtue of true friendship. You have demonstrated beyond words a rhetoric that the good that men do lives after them, and not often interred with their bones as Shakespeare would have us believe", she said.
She went further to express the family's profound gratitude to all who solidly stood beside them during the burial: His Excellency, Dr. Ifeanyi Okowa, The Executive Governor of Delta State, Chief James Ibori, Dr. Emmanuel Uduaghan, His Great Most Revrend Nicholas Okoh, Mr. Jim Ovia, the executive board and staff of Zenith bank, the funeral committee, Barr. Chiedu Ebie, The Dein of Agbor, HRM, Dr. Benjamin Keagborekuzi I, Chiefs of Agbor Kingdom, all traditional rulers and Chiefs of Ika ethnic nationality, Ika South Local Government, the Oriri of Agbor-Alidinma, Agbor-Alidinma Community, and many others.
The reception took place at Shalom Event Centre where all that attended had a lot to eat and drink.
Left behind to remember the departure of late Sir Fortune Ebie are his children; Mrs. Carol Ofogba, Mr. Samsam Ebie, numerous relatives and friends.
WILLIAM USIFO