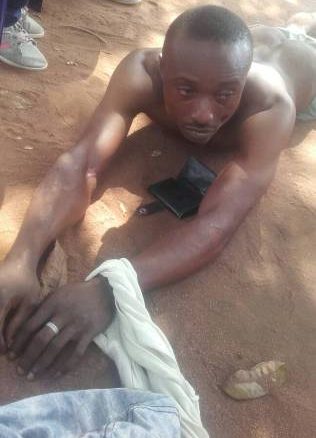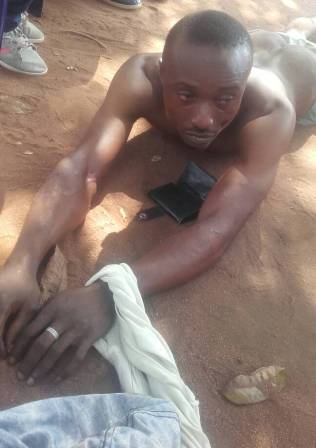 A 28 year old fraudster and indigene of Owanta Aliosimi community in Ika NorthEast Local Government Area of Delta State, Mr. Emma has been apprehended by members of Owa-General Security outfit for raping a 62 year old woman after duping her.
Speaking with newsmen, the woman, a mother of many grand children, who pleaded for anonymity, stated that she met Emmanuel Monye at Owanta Aliosimi community when she was coming from her village, Abavo in Ika South Local Government Area to visit her Pastor and church members in Boji-Boji metropolis. She said she was taken to a place that she did not even know in Owanta Aliosimi, where the suspect collected her money, phone and all her belongings including the plantain that she was taking to her Pastor in the town. She further disclosed that the boys after duping her asked her to go home.
According to her, "On my way home, Emmanuel offered to drop me off, but I didn't know he was taking me to the bush. When we got to the bush, he raped me mercilessly. When I got home that day, I told my husband everything that happened to me. That is how we were able to apprehend him."
Confessing at the office of Owa General Security in Boji-Boji Owa, Mr. Emmanuel Monye admitted raping the woman, stressing that he has been in the dirty game for long. He pleaded for mercy and promised not to be involved in such evil act anymore.
As at the time of filing this report, the rapist, Emmanuel had already been handed over to the Police at Agbor Police Division for further investigation.