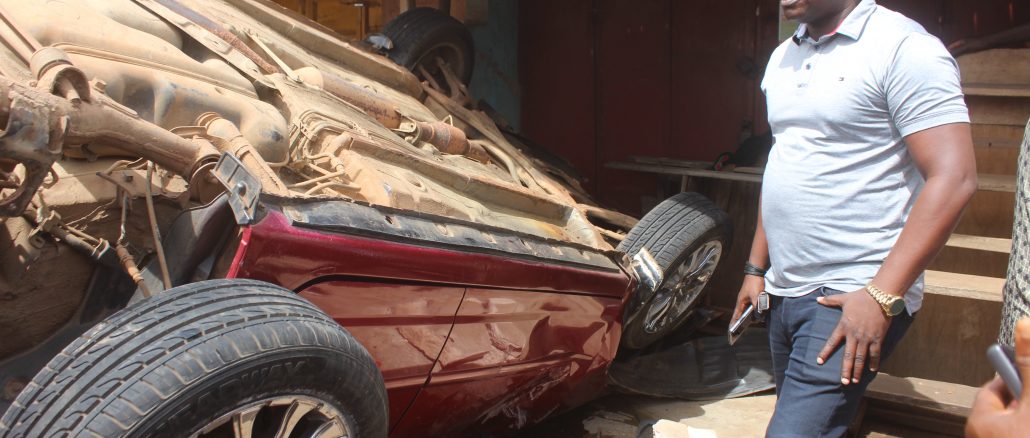 No fewer than 10 persons escaped death in an accident that occurred along the Old Lagos/Asaba Road, Boji-Boji Owa on Sunday May 20, 2018.
When Ika Weekly Newspaper Reporter got to the accident scene, residents were seen in sobriety and sympathy, wondering if there were survivals from the crash due to damaged nature of the cars involved.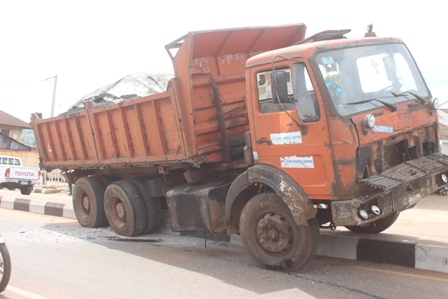 It was gathered that a tipper truck that had break failure caused the accident. Meanwhile, the Chairman, Ika North East Local Government Area, Hon. Barr. Victor Ebonka who arrived at the scene of accident immediately he received the news has been commended for his prompt response.
Speaking to a journalist, Hon Ebonka said he received the news with sadness and great distress. He thanked the Almighty God that there was no record of death, even as he prayed God for the quick recovery of the victims who are lying in pains at the hospitals.
He stated that unexpected occurrence of such incident made him to put in place traffic wardens to check wrong packing and unprofessional conducts by okada riders and drivers, saying that the safety of lives and properties of people of his constituency is of paramount importance to his administration. He called on road users to maintain and obey traffic orders for it takes nothing from them.
The Council chairman did his best by visiting hospitals such as Anioma Hospital, St. John's Catholic Maternity and orthopedic home, where the victims were taken to, in order to ensure that they were urgently attended to. He gave the sum of Two Hundred and Thirty Thousand Naira for the surgery of a little boy selling sachet water who had his legs broken, saying that the Governor Ifeanyi Okowa led administration has special interest and care for the minors (children) and promised to pay completely the total cost of getting the little boy back to his feet.