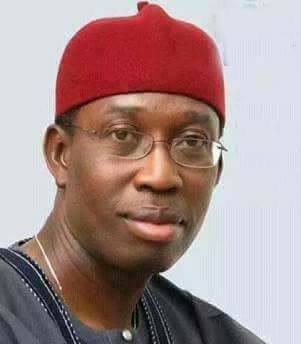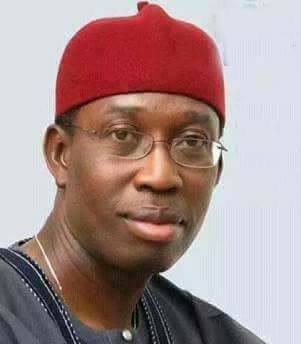 Some residents of Ika land have lamented the unavailability of enough information about the activities of the Delta State Government led by Dr. Ifeanyi Okowa.
Speaking recently to some journalists, they regretted that despite the giant strides being recorded by Governor Okowa, the residents only rely on information about the state passed on to them by relations and politicians who occasionally visit the area from Asaba and other metropolitan towns.
According to the people of the area which is also the primary constituency of the governor, their eyes only became 'open' about the state government's achievements so far when they began to see the massive road construction works in Ika land and the mounting of street lights along the Old Lagos/Asaba Road, Agbor.
In the Words of Mr. Okoh Patrick (aka Madona), "We cannot understand why the voice of Delta radio cannot be received here despite the important role of information in governance. Does it mean the governor and his government officials do not know the importance of the State radio and television stations to the government and the people?"
In the same vein, Chief Ifeanyi Oyibo, the Ugon Chukwu Tumeonye of Owa Kingdom wondered why the "Voice of Delta" radio which is supposed to be the cheapest and easiest means of disseminating information to the people does not get to Ika land inspite of the in spite of of the place to Asaba. He added that the achievement of the former governor of Edo State, Adams Oshiomole in eight years is small when compared to what Okowa has done in just three years. In his words, "The former Edo State governor became very popular in Delta State, especially Ika land because the residents only receive signals from Edo State radio and television stations at the detriment of those of Delta State."
Ika people further frowned at the situation where they do not hear about important government special announcements, especially about appointments and job vacancies until such pieces of information are late.
A secondary school principal who spoke on condition of anonymity stated that many students of the area do not know the name of the State Commissioner for Education despite the fact that he is a "son of the soil".
However, many of those interviewed paid glowing tributes to Ika Weekly Newspaper and urged the government and politicians of Ika extraction to device means of ensuring that the paper is distributed to school heads and other 'information agents' free of charge. They reasoned that Ika Weekly Newspaper is a major source of information available to them for now.
BY OMILO