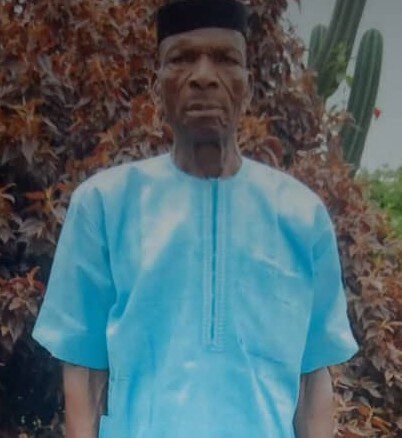 At last, the body of Elder Daniel Osafile of Ileje Quarters Umunede in Ika North East L.G.A of Delta state, who was murdered on Tuesday June 9, 2020 in his farm, will be laid to rest on Friday October 16, 2020.
Speaking to Ika Weekly reporter on Wednesday October 7, 2020, one of the children of the deceased, Comr. Osejiokwu I.G Daniel disclosed that they could not continue to wait and allow the body of their late father remain unburied. He affirmed that the Nigeria Police through the Delta State Commissioner of Police and the law court have granted them the permission to bury their late father.
In his words, "While we await justice, we will bury our father. He is an old man. We need to lay him to rest. All we want is justice," he said.
Speaking further, Comr. Daniel stated that since the sad incident occurred, the family has remain calm without taking laws into their hands, saying that they trust in Nigeria Judiciary.
He stated that their father would be laid to rest on Friday October 16, 2020, whilst they await the court's verdict, urging his siblings to continue to remain calm, law abiding and have faith in God and the judiciary.
Read also: I DID NOT SELL ILEJE LAND TO EMUHU COMMUNITY – Chief Akoje
Comr. Daniel bemoaned the demise of his father as indeed a big loss to the entire family even being at the age of 82, adding that he will be greatly missed by his children.
Share and Enjoy !