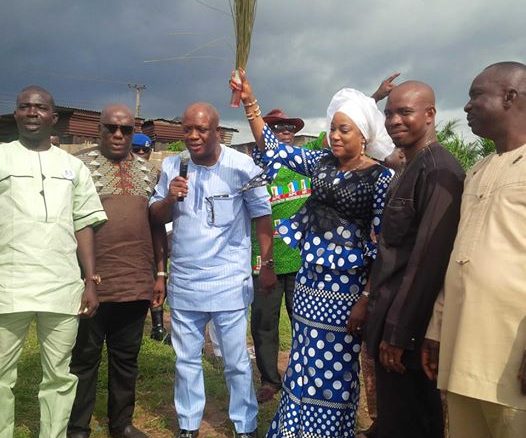 IKA WEEKLY –  A former lawmaker and Accord Party candidate in the 2015 House of Representatives election in Ika Federal Constituency, Hon. Doris Uboh has stated why she joined the ruling party in Nigeria, All Progressives Congress, APC.
Hon. Uboh who was speaking before an enlarged crowd of APC supporters who turned out to welcome her into the party on Saturday, July 30, 2016 at Agbor said, "I did not leave PDP because I did not win election, I left because intimidation is too much in the party. The so called leaders in PDP used the opposition to disrupt my elections in 2011 and 2015 why should I stay. With people who don't want my success in the PDP?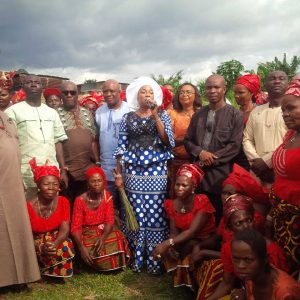 I am happy that I am now in APC, with our broom we will sweep all the rubbish in this Ika land. I will sweep it clean to the satisfaction of everybody.
APC has come to stay in Ika land, it has brought the change we all desire. Let us work together to project APC positively in Delta State. If we are united and hardworking, we will take over the leadership of Delta State just as we have done at the federal level. I thank you all for coming to welcome me, I promise that I am not going to disappoint you all.
Hon. Uboh was received by the state chairman of the party who was represented at the welcome rally by his deputy, Dr. Cyril Ogodo, Barr. Felix Morka, the Chairman of the party in Ika South L.G.A, Mr. Edwin Okoh, Mr. Alfred Okoruwe, Secretary of the party in the state, Mr. Chidi Okonji, among other APC leaders.
The APC state Chairman in his remark welcome and congratulated Hon. Uboh for joining the party, saying that his party is out to bring positive change in Nigeria. He called on the people of Ika South not to renege in their support for the APC.
Meanwhile, Barr. Felix Morka in his speech described the leadership of the PDP in Ika South and Delta State in general since 1999 as abysmal failure, noting that APC has come to impact positively on the lives of Ika South people. He described Hon. Uboh as a popular politician in Ika land who has the support of the people.
High point of the event was the formal presentation of a bunch of broom to Hon Uboh by the state deputy chairman of the party on behalf of the state Chairman and taking of group photographs.