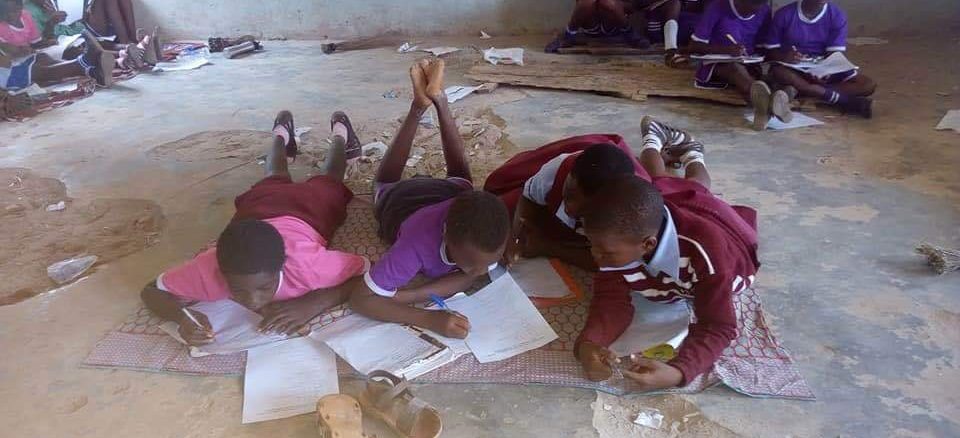 Pictures and videos have surfaced on social media showing the humiliating conditions under which students of Ime Obi Secondary School in Agbor, Ika South Local Government area, study daily.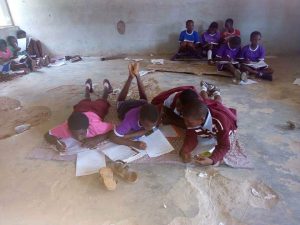 This school in Ime Obi, Agbor, is only a few kilometres from the home of Senator Ifeanyi Okowa, the Executive Governor of Delta State, in Owa, Ika North East.
In one of the most commented posts on Facebook, Mr. Joe Morgan, confirmed the state of the secondary school. He also stated he called Hon. Chukuwuyem Okoh aka Chuky Dandy about the school's condition.
Can you imagine? This is the nature of learning condition in some of the classes in IME-OBI SECONDARY SCHOOL at Agbor-Obi in Ika South LGA Delta State. I wish therefore to passionately appeal to Chairman (Ika South), Dein of Agbor Kingdom, Ministry of Education, Governor Ifeanyi Okowa and other meaningful individuals to come to the aid of this future leaders of Delta State. It is impossible for effective teaching and learning to take place in this kind of condition. PLS SHARE AND SPREAD THIS VIDEO. (Rhema Wealth)

Posted by Isima Sunday on Thursday, December 6, 2018
Another video posted by Isima Sunday shows how dilapidated the school's classroom really is.
Even more amazing is that the Commissioner of Education, Chiedu Ebie is from Ika South where Ime Obi Secondary School is located.