By Augustine Ekamagule
It was a huge relief on the 12th of October at the Peoples Democratic Party, PDP, Secretariat,Agbor as the member representing Ika South Constituency at the Delta State House of Assembly and Chairman, House Committee on Commerce and Industry,Hon Festus Chukwuyem Okoh paid #4.6million for the nomination forms of the council Chairmanship and councillorship candidates in his constituency.
The Chairmanship candidate,Barr Victor Okoh received 1 million naira cheque while the eighteen councillorship candidates in the local government received #200,000 cash each.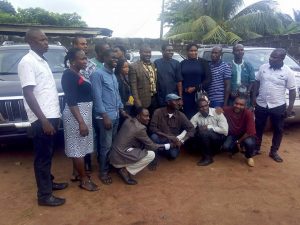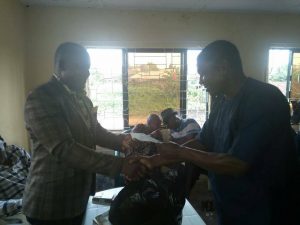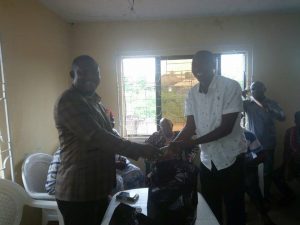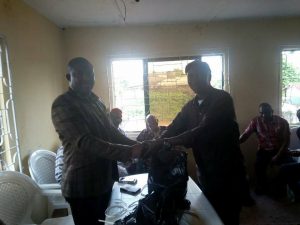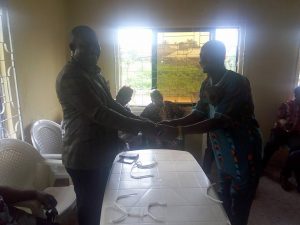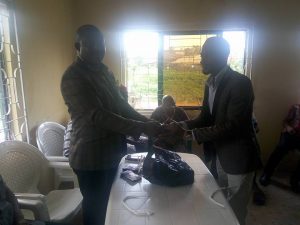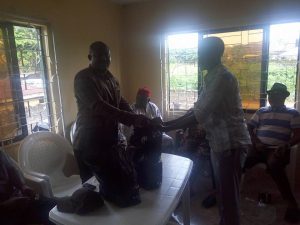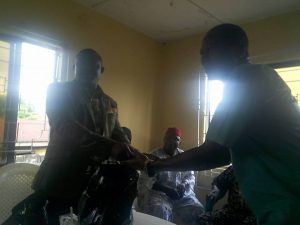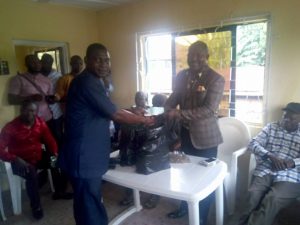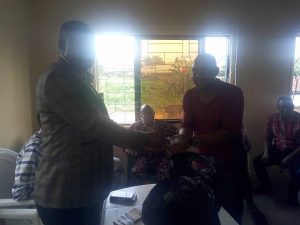 (Photo credits: Augustine Ekamagule)
Speaking before presenting the cash to the candidates, Hon Okoh said that the gesture was borne out of his desire to assist them in their election,particularly, those of them who are not financially balanced and are planning to sell their properties or go to a money lender to borrow.He urged them to use the money for the purpose it was given to them,saying that PDP Council Chairmanship form is #1million while that of a Councillor is #200,000.
Responding on behalf of others, Barr Victor Okoh expressed gratitude to Hon Okoh for his magnanimity,noting that the effort will be a big boost in their electioneering campaigns. He promised that they will remain loyal to the party and also work towards its growth.

Earlier, the PDP Chairman in Ika South,Hon Collins Bello applauded Hon Okoh and enjoined all PDP members in the local government to wholeheartedly work for the party in the next council election.
Also speaking, the PDP Chairman in Ward 1,Mr Obiazi commended Hon Okoh,saying that in the history of the local government they have not seen a house of assembly member pay for nomination forms for candidates. He advised the candidates to reciprocate by working for the victory of the party in the forthcoming council election.
(Culled from Agustine Ekamagule's Facebook report)