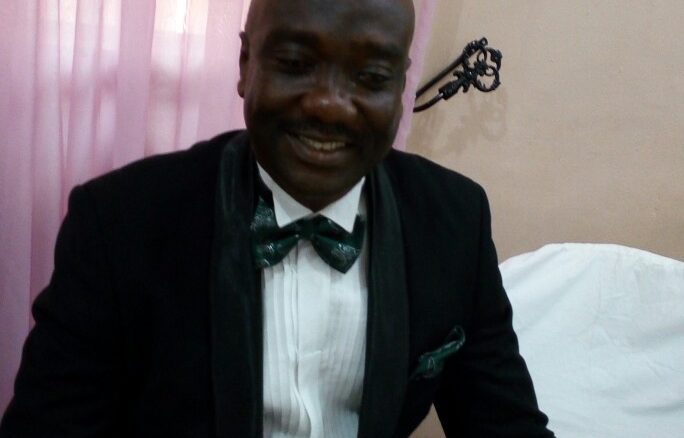 By Augustine Ekamagule
A human rights activist and national Chairman, Human Rights Restoration Movement, Barr Ifeanyi Aghaolor has said the present administration in Delta State led by Senator Dr Ifeanyi Okowa lacks focus and direction. The legal practitioner stated this during the official inauguration of Integrity Group for Good Governance,which he is the national leader, in Boji-Boji, Owanta,on Wednesday, November 8,2017.He disclosed that the group which is open to all Nigerians irrespective of party affiliations,is out to enthrone justice, equity and fairness, stressing that the group has members across different wards in the state and beyond.
According to Barr Aghaolor, "Integrity Group for Good Governance is out to promote good governance, quality leadership, justice, equity and fairness. We are starting with Delta State because charity begins at home.It could be recalled that I granted several interviews about the level of development in our state during the administrations of Chief James Ibori and Dr Emmanuel Uduaghan. I did not want to put Governor Okowa under pressure, hence, I waited till this period to evaluate his performance so far. In my own assessment, and that of many Deltans, the Okowa's government lacks focus and direction, it has failed to live up to expectations. Two and a half years is enough for any prepared government to implement its plans for the people.If not for some completed NDDC projects in Ika Federal Constituency, we would not have known that there is government. The Uduaghan administration which awarded the Old Lagos|Asaba road dualization project promised to complete it in three rainy seasons, unfortunately, it failed woefully to do so. When Governor Okowa came on board in May 2015, we rolled out our drums that a saviour has come, unknown to us that he will not pay any serious attention to the completion of Old Lagos|Asaba road. A 3km road is taking donkey years to construct.
"We are sad that despite the huge amount of money that the PDP Delta State Government has collected from the Federal Government, plus her internally generated revenue running into hundreds of billions of naira she still remains one of the backward and underdeveloped states in Nigeria.This and other issues militating against the development of our state Integrity Group for Good Governance is out to address.We don't give a damn whether you are our family member or not, the truth must be said. Political office holders should use the money meant for the people for the people. We will no longer keep quiet while our people wallow in abject poverty even in the midst of plenty. The people are now politically enlightened to know those who have their interest at heart and those who do not. The era of recycling failures and mediocres is over.The most credible and qualified persons are the people we want to represent our interest in government."
Speaking further,Barr Aghaolor said, "Nobody will condemn a performing or responsive government. When a government fails to provide quality leadership, education, health care, good roads and security for its citizens that government is a failure. It is only in Delta State we have a Ministry of Water Resources, yet no tap is running anywhere in the state, not even in Government House, Asaba. The greatest surprise was that this ministry has an annual budget and a serving commissioner. We are saying no to corruption, government must wake up to her responsibility. President Muhammadu Buhari has done well by giving governors bail-out funds even in the midst of recession. It is unfortunate that our governors failed to use the bail-out funds judiciously.The Uduaghan administration never owed workers salaries but Governor Okowa is owing. For the governor to pay the hungry and aggrieved civil servants he is going on the television to say that he is not owing workers salaries. In order for us to get it right we should put the interest of the people first and above other interest. We are not out to receive money or contract from any politician but to say the truth which we believe will help all of us to move forward. I ran for the State Assembly election in Ika North East Constituency in 2007,even though I did not win, I refused to accept money from politicians. I have a thriving law office and God has been good to me and my family. I will not trade my integrity for any amount of money. My concern is the  welfare of our people.