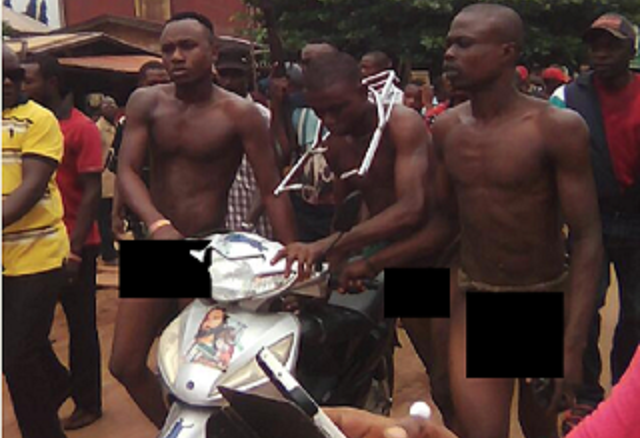 Three young men who are said to be notorious criminals in the area, stole the new motorcycle belonging to a woman (name withheld) from where it was parked at Agbor Obi, Delta State. It was alleged that they were trying to sell it when they were apprehended after the owner raised an alarm on his missing motorcycle.
According to a witness who posted the pictures on social media, the young men were planning to use the money from the stolen motorcycle for travelling to Libya and perhap cross over to Europe by boat.
The young men were stripped naked and parade along Obi Ikenchukwu road, Agbor Obi. The picture was taken near Oza House.