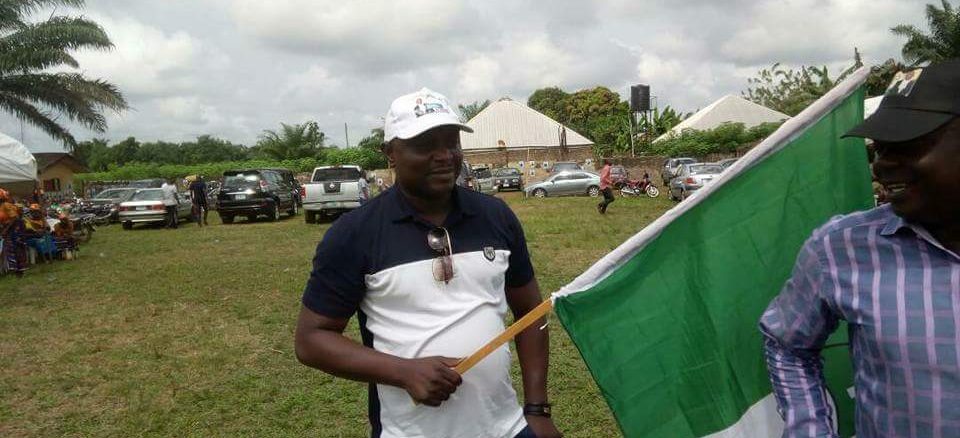 By Augustine Ekamagule
The campaign team of the Peoples Democratic Party, PDP, flag bearer in Ika North East Local Government Area, Delta State, Barr Victor Ebonka, popularly known as, Alan K yesterday kicked off activities yesterday, November 24th,  with visits to the various wards in the local government.
The campaign team which is under the leadership of the chairman of the party in the local government, Chief Godwin Ogadi yesterday stormed Owa-Alizomor, Owa-Oyibu and Idumuesa. Today was the turn of Umunede.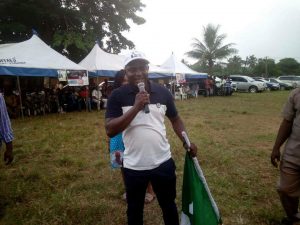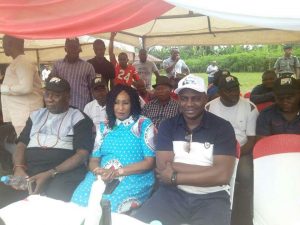 The campaign team which comprises party leaders and members was received by a large crowd in each of the wards it visited .
In his remarks, Chief Godwin Ogadi expressed gratitude to PDP members in the area for the huge turn out during the party flag off campaign in Boji-Boji, Owa, on Wednesday, urging them not to relent. He disclosed that the Governor Ifeanyi Okowa's government is strongly committed to the growth and development of Ika nation, hence, all hands must be on deck by working towards Governor Okowa's reelection in 2019.
He said the major concern of the party is Okowa's reelection as the council poll will be a total victory for the PDP and failure for the opposition, adding that PDP as a focused and well organized political party will continue to win elections in Ika North East.
The PDP Chairman used the medium to inform the people that Governor Okowa's government is fully prepared to deliver its prosperity agenda to their door steps, noting that testimonies of Okowa's achievements as governor abound everywhere in the state. He called on the people of the local government to continue to vote for PDP in every election, stating that PDP is strongly rooted in Ika North East to the extent that no opposition will win any ward in the local government. He concluded by appealing to all eligible voters in the local government to vote for PDP in the January 6,2018 council election, assuring that the party will put laughter in the face of everyone in the local government.
Chief Lawrence Osiegbu, Chief Dr Frank Nwugo and others who spoke during the campaign visits hailed Governor Okowa's developmental strides in the state even as they expressed optimism that PDP will win landslide in all the wards in the local government.
High points of the visits were the introduction of the party Chairmanship flag bearer in Ika North East local government in next year's council poll,Barr Victor Ebonka and his deputy, Mrs Anazia and presentation of flags to the councillorship candidates of the party in the wards visited so far .
Credit: Culled from Augustine Ekamagule's Facebook post.