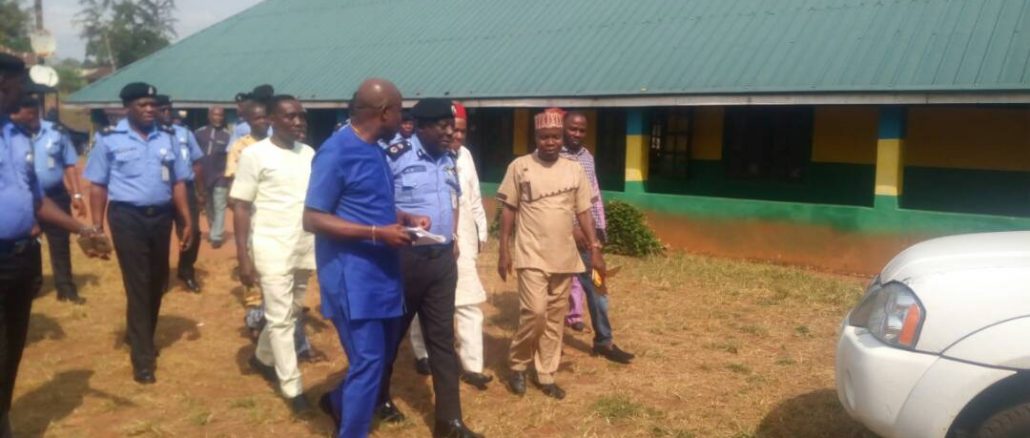 The Inspector General of Police approved the creation of 3 Area Command per State of the Federation. For Delta State, the 3 are Agbor, Sapele and Ozoro. Each area Command covers not less than 10 Police divisions. Agbor Area command covers 10 divisions as follows: Agbor,Owa-Oyibu, Umunede, Igbodo, Ute Okpu, Gallillee, Umutu, Obiaruku, Isseluku, Olona.
The recently, posted Area Commander Mrs C.C Ikejiani reported on Friday 22 Dec 2017. In order to smoothly take off, the Agbor Community Union Executive led by the President-General, Mr Larry E Onyeche, with the help of donations from Agbor sons and daughters, renovated a temporary office building for her while 2 brand new Nissan Pickups were donated to the office by an illustrious son from the Agbor kingdom.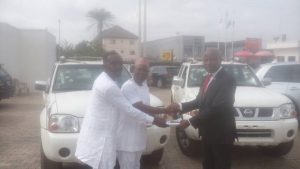 From the pictures above shows the handing over of keys of the Pickups to the State Police Commissioner by the Zenith Bank Official Mr Lucke Ighade. While the Commissioner in turn handed the keys over to the Area Commander Mrs Cordelia Chiyelu Ikejiani.
In a statement, the President General of Agbor Community Union thanked the Zenith bank and Mr Jim Ovia for his kind guestures not only to the Police Area Cimmand,but to the entire Agbor Kingdom