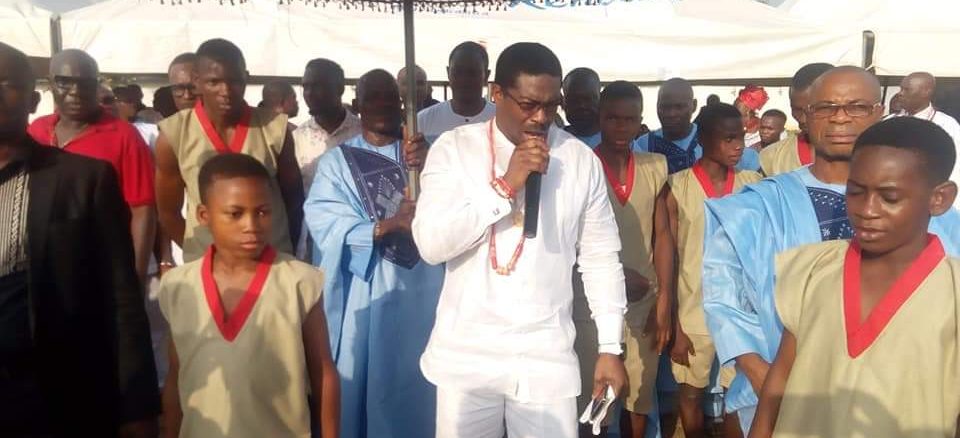 By Eghebi Williams
The Agbor Monarch, Dr. Benjamin Ikenchuku, Keagborekuzi 1, has warned Agbor parents that allow their daughters to dress in such away that exposes them to sexual exploitation. The revered king gave the order at a royal party in his ancient palace to herald the new year, yesterday, January 5th 2019.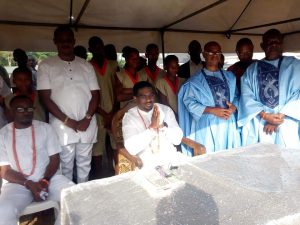 The king said, " I must state in clear and unambiguous language that inasmuch as I love my daughters to be fashionable, I will not tolerate parents that allow their young daughters to pull on skirt that does not go lower than the knees. We are a people that cherish decency and moral values."
The prompt reaction of the king may have been elicited by one of the dancers whose dress appeared short.
Dr. Ikenchuku, against expectations, walked into the party with latest dance moves which caused spontaneous loud happy cheers, with many joining him as the usual barricade against close contact was withdrawn. The dance by the king, made many of the guests to discuss in low tones that the king is after all, human; agreeing that he should be supported in all fronts in the interest of the kingdom.
The highpoint of the event was when the king personally recorded the dancing of teens to latest Nigerian music with his choice cellphone.
Earlier, the children took part in dancing competitions where the winners received financial parcels provided by Sir Tony Obuh and Hon Festus Okoh.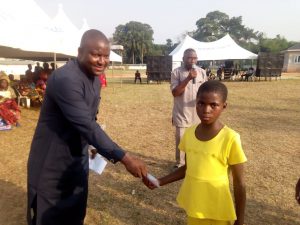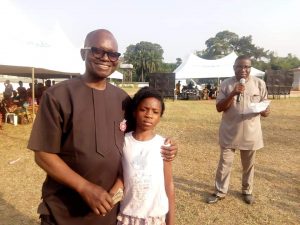 The party was attended by Mr. Tony Obuh, Hon Festus Okoh, Dr. J. A. Ukadike, Hon Fred Ofume, Mr. Peter Idio, Mr. Larry Onyeche, Hon Pat Agbomah, Tonnie Egun amongst others.
Source: https://www.facebook.com/100001006039036/posts/2060165107360337/