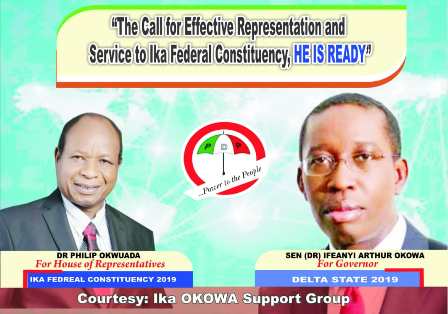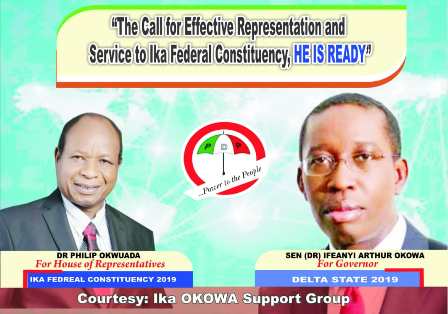 Dr. Philip Okwuada has described the destruction and removal of his billboard at Emuhu junction by unknown people as unfortunate and a pity.
He disclosed this through his personal assistant who briefed newsmen on the development which he described as an act of calumny.
Lamenting the incident, he opined that anyone is free to contest any position in the practice of democracy, stating that destruction and defacing of his posters is not only childish, but also a breach of democracy. He referred to the incident as a distraction, especially as it is coming a few days to House of Representative Primaries of the Peoples Democratic Party, PDP.
He called on supporters of other aspirants to refrain from their provocative approach to politics, adding that such nefarious action can lead to quarrels and bitter politics. He explained that destroying his billboard which also has the face of the governor on it, is not just a slight on him, but also on the governor.
He revealed that he is not swayed by the action, averring that having come so close to winning in the 2015 general election, he is well equipped to clinch the party ticket and hoist the party's flag to victory at the 2019 general polls.
In the same vein, Ika Equity group, a pressure group which has made their support for Dr. Okwuada known, called for fairness from all aspirants, as they pledged to replace the destroyed billboard for Dr. Okwuada, stating that their decision hinges on their belief that Dr. Okwuada is the people's choice.