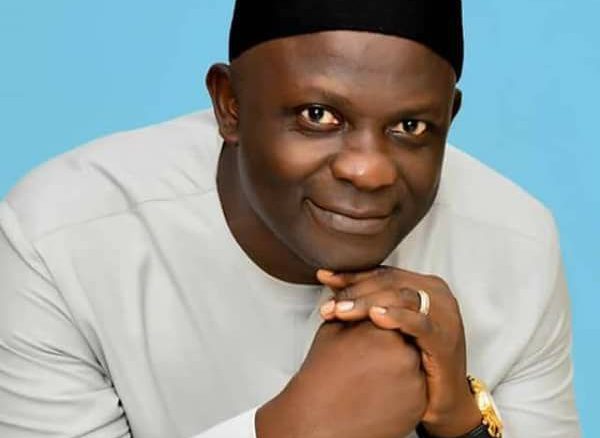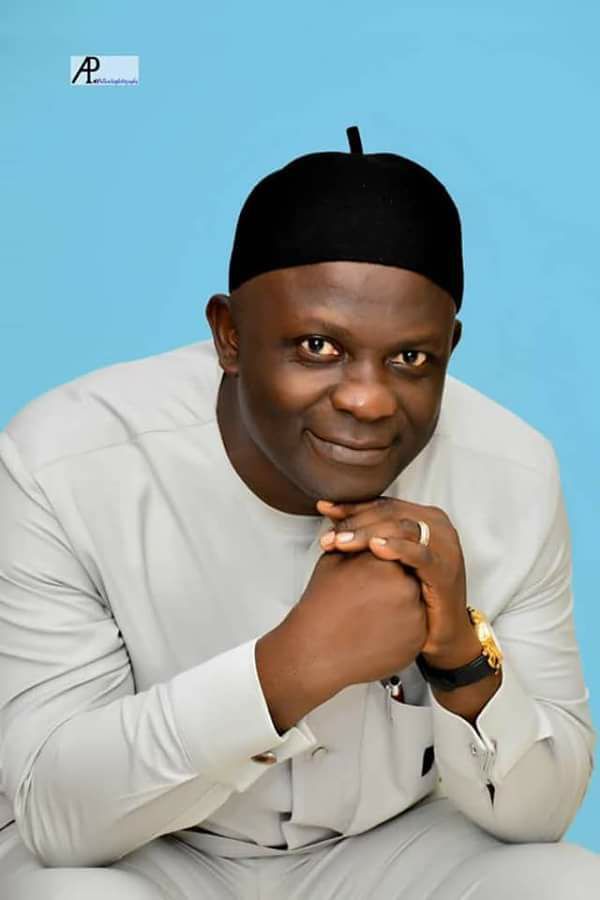 A foremost contender for the Federal House of Representative seat from Abavo, Ika South Local Government Area, Mr. Raymond Olusola Ojugo has during the week, dropped out of the race for the incumbent, Hon. Barr. Victor Nwokolo.
Making his decision known during a meeting with Hon. Nwokolo and a delegation from Abavo, including his father, Ojugo  indicated that he arrived at the decision after careful considerations and consultations with the masses that he said were the reason for his aspiration.
In Ojugo words, "the moment I made up my mind to join the race, people kept telling me I would win, but when you see that you cannot make it, it is always a wise choice to make a u turn and follow the right path, because I want to remain in PDP.
I do not want to move from one party to the other. I know the future is clear for me politically, owing to the fact that I have age and timing on my side so I decided to allow the older ones run the race because after now, it will be time for us the youths.
I do not want to have rancor with political leaders at this youthful age. Politics in Agbor is a family affair, and it is important to be in the good books of the family. I spoke with my elders, and at the end it is not an easy decision to reach after much consultation. I decided to run for the people, but since the people have accepted and chosen the way to go, I will toe that line. If your aspiration is not for the people, it becomes a selfish interest, so after careful thoughts, I have decided to step aside and allow you to conclude your tenure as an incumbent. I came here with my elders and ward leaders so they can be first hand witnesses.
Today, all those working for me and I have agreed that we will work for your success, anything that concerns your aspiration is where we will channel our efforts to make sure you succeed, because at the end, if you succeed, then everyone has succeeded.
Ika belongs to us all, I also appeal to you to double your efforts when you go back because, there are people who went for their third, but after their third term, they were weakened politically but we don't want that to happen to you, so you will learn from their mistakes, and put in 100% now if what you were putting in was 70% so that people will look back and remember that you made a difference during your third tenure in office", he advised.
Speaking in their separate remarks, leaders who accompanied Mr. Ojugo, expressing happiness at his decision, appreciated him for his decision, stating that he has followed the path of honour. They expressed hope that it would be the turn of Abavo people after his tenure, even as they prayed and expressed optimism that Hon. Nwokolo would do more during his third term.
In his response, Hon. Nwokolo opined that Abavo people have opened a new chapter in Ika politics pointing out that he has reaffirmed his trust and confidence in Abavo people. He appreciated Mr. Ojugu for his maturity in reaching his decision, describing him as a good man with a good name worth more than money.
He explained that as a Christian who has the fear of God and respect for his fellow man, he will not fail God; neither will he fail Ika people. He assured the delegation that he will put in more efforts during his third term, saying that he cannot do it on his own.