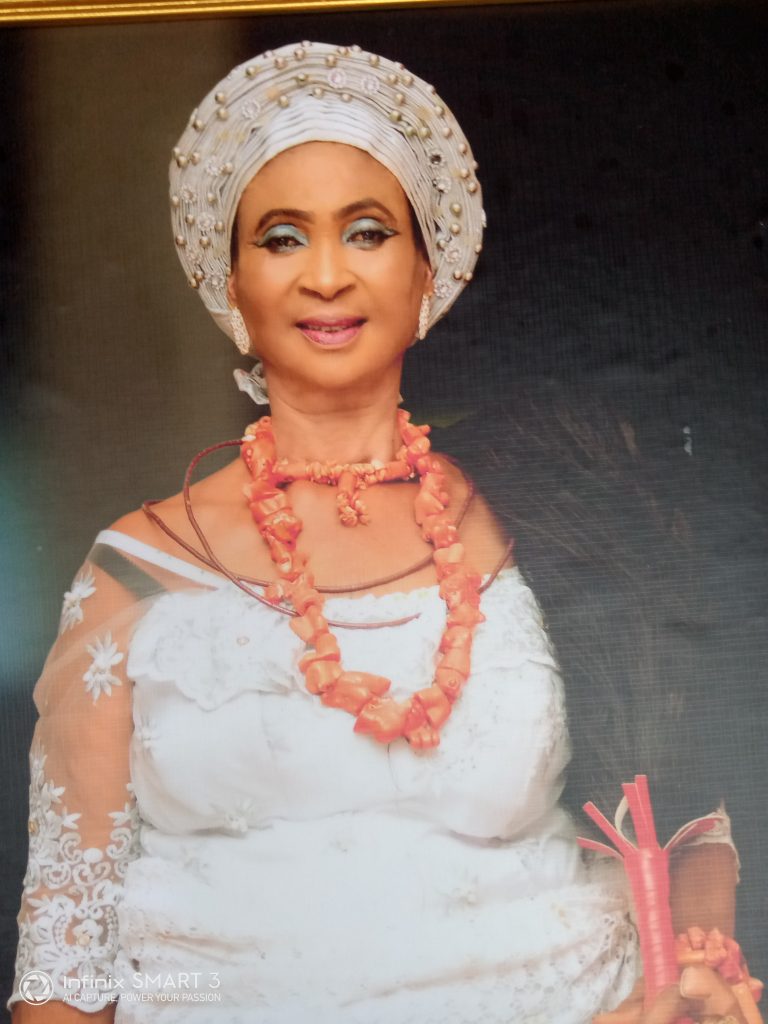 Speaking further during an interview with newsmen, which took place at her Boji-Boji Owa residence on Wednesday, July 15, 2020, Chief Akoje said, "Few days ago, my brother Chief Ikenna Ukaperegbulem, the Odogwu of Ileje Quarters invited me to his house at Ileje Quarters in Umunede. On reaching his house, he started telling me that the news is everywhere that one Mr. November Uwadiegwu and Sunday are telling people that both of us (me Chief Akoje and Chief Ukperegbulem) are the people who have been selling Ileje communal landed properties. I am innocent. My brother and I have no hand in the sales of Ileje communal land. She said that Mr. November Uwadiegwu said he was at Chief Odugwu's house when he (Chief Odugwu) called her (Chief Isioma Akoje) that there is a land available at Emuhu community, that both of them will sell"she said.
Continuing, Chief Akoje thanked the Obi of Umunede kingdom His Royal Majesty, Chiefs and all members of Umunede community for their prayers and supports towards the progress of the land.
She therefore appealed to the Obi, all Chiefs of the palace and leaders of the various Quarters in Umunede, to kindly look into the matter, as both of them are innocent of the allegation.
She said that she has never in involved herself in any landed property's business, neither has she bought or sold any land belonging to members of ileje quarters to Emuhu community.
In her words, "I was in Umunede during the festival which took place on the 7th of July 2020, when Chief Ukperegbulem came to tell me that someone kept some charms in front of his on-going building project and the house he resides with his family at Ileje Quarters, which we all saw with our naked eyes when we visited the two houses.
"I want to tell whoever that did that, that the power of God is the ultimate I am using this medium to encourage my daddy, the Obi of Umunede kingdom to look into this matter. He has done so much for us and he should not relent in his effort of ensuring that the evil perpetrators are brought to book. And, if nobody has come to tell the Obi and entire members of Umunede kingdom that Chief Ukperegbulem and I, are innocent that what they said against us was not true, I am going to lay a curse on that person," she warned.