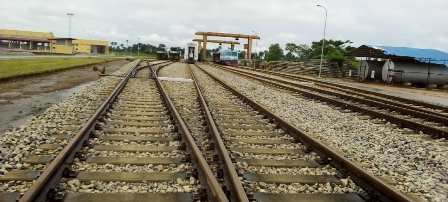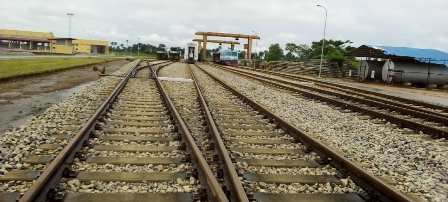 He disclosed this during his visit to the railway complex, Owa-Oyibu, also revealing that President Muhammadu Buhari has named the newly constructed railway complex in Owa-Oyibu and Abavo axis, after former President Goodluck Jonathan. He also announced that the test-running of the newly delivered coaches on the Itakpe-Warri gauge line would commence in no time.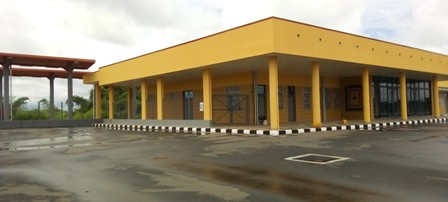 Speaking, he said, "President Buhari has approved the naming of Agbor railway Comlex in Owa-Oyibu, the operational hub of Itakpe-Warri rail line, after former President Goodluck Jonathan. From now on, it will be known and called Goodluck Jonathan Railway station and complex."
Speaking further, the minister disclosed that the Itakpe-Warri Rain line which runs through Agbor/Owa, was initiated by the administration of former president Goodluck Ebele Jonathan and executed by China Civil Engineering Construction Company (CCEC).
He posited that the contract was renewed after Goodluck Jonathan's administration, also noting that Benin-Onitsha rail line is connected to Itakpe-Warri standard gauge.
Continuing, Amaechi noted that Buhari's decision to name the complex after Jonathan is a further appreciation of the former president's peaceful nature, which he said manifested in his unilateral decision to handle over power to Buhari in 2015, after he was declared the winner of the March 28, 2015 presidential election by the Independent National Electoral Commission (INEC).
In another development, the minister charged all present to adhere to stipulated measures to curb the COVID-19 pandemic, noting that social distancing should be considered vital to avoid contracting the deadly virus. In line with this, according to him, the number of passengers to board the train will reduce from 88 to 40.
He commended both Julius Berger and CCEC Company for the good job they did on the Agbor railway complex, expressing satisfaction over the standard of the job.