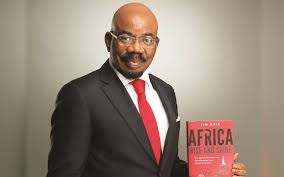 By Magnus Onyibe
When Emmanuel Macron , President of France, Theresa May, prime minister of the United Kingdom,UK and Angela Merkel, president of Germany recently embarked on state visits to major African countries back-to-back, it was a clear testament to the fact that Africa is rising and shining.
This is so because, the frenzied visits by the European leaders and their businessmen/women to Africa in recent times and the convocation of a conference of African heads of govt in Beijing , China focused on economic partnerships are positive steps that would further enable the continent take its pride of place in the comity of trading nations.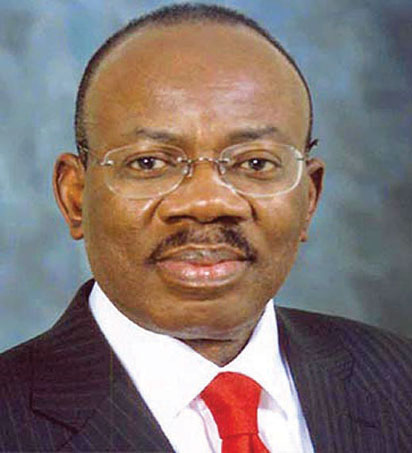 For instance, the exit of Britain from the European Union, EU trade arrangement, BREXIT compels the UK to seek new markets outside the EU and that puts Africa in its gaze.
At the same time, France, Germany and China are also seeking new partnerships in Africa owing to the USA president, Donald Trump's trade war with the rest of the world which has upended world trade order.
A combination of all these game changing events are further catalyzing the scramble for Africa's business, symbolizing a renewed struggle by Western and Asian countries to gain footholds in Africa so as to benefit from its combined population of about one billion spread across some 54 countries.
With Africa's enormous and untapped natural resources making  the continent the World's no 1 unexploited  land and it's growing middle class and burgeoning millennia population constituting a major consumer market for the world, the continent has become not only a destination for sourcing raw materials, but also a target market for Chinese and Western goods and services.
When the fact that our President, Muhammadu Buhari had also recently been on a state visit to the USA where he was hosted by president Donald Trump, who was reportedly nudging him to commence importation of American agricultural products into Nigeria, ( to compliment the presence of GE and Caterpillar that have already birthed here ) then it is clear that the sun is now shining on Africa hitherto dubbed a dark continent.
In the light of the foregoing and by all the intents and purposes catalogued above, once again, Africa can be said to be the bride of the world, which is the reason the scramble for a piece of 'African  action' is currently afoot.
But unlike the infamous Berlin Conference of 1884/5 during which the continent of Africa was partitioned by European govts without the consent of Africans, this time , African entrepreneurs are literally sitting at the table with the bridegrooms as they have been welcoming foreign investors and stand ready and able to accommodate more as partners and not exploiters.
And clearly, Jim Ovia, Founder/chairman of Zenithbank bank, which in less than a space of 20 years , grew the assets of his bank from $4m (shareholders fund)to $16 billion is one of such entrepreneurs.
Obviously , being the driving force behind the Zenithbank phenomenon, Jim Ovia did not want the import of the opportunities in Africa to remain unsung, hence he decided to document the abundant opportunities in Africa in his book with a striking title "Africa Rise And Shine:How A Nigerian Entrepreneur From Humble Beginning Grew A Company To $16b".
Keep in mind that until  Nigerian economy got sucked into the vortex of recession in 2016/17, it was growing at an average rate of 5% which was quite impressive.
But thankfully, the economy returned to a growth path towards the end of 2017, as evidenced by the data from Nigerian Bureau of Statistics,NBS which indicates that "As at the end of 2017, total capital imported into Nigeria was $12.2 billion, an increase of $7.1billion or 138.7 percent from the figure recorded in 2016.
According to the NBS report , the growth in Capital Importation in 2017 was mainly driven by increase in Portfolio Investment, which went up by $5.5 billion from the previous year to reach $7.3 billion in 2017, and accounting for 60 percent of capital imported."
What's true of Nigerian economy is also applicable to Rwanda, Botswana, Angola , Kenya, Mauritius and indeed most African countries.
Apart from the USA whose economic growth is currently a princely 5%, the phenomenal Economic growth rates in Africa is third only to that of China and India whose pace of development was at one point in double digits.
Bearing in mind that the African continent was a little over a decade ago,associated only with famine, disease and hunger, the change of the narrative on Africa from negative to being a destination highly sort by many investors from all over the world is nothing short of a revolution and therefore cheering news.
That's perhaps why Zenithbank Plc which literally started like a little acorn seed has now metamorphosed into an oak tree, with a balance sheet of a whopping $16b over a period of less about two decades is being used as a poster child for Africa's phenomenal progress , and its chairman, Jim Ovia is also projected as a metaphor for Africa's rise and shine .
A bit more of history about the personal experience of Jim Ovia and Zenithbank in the course of their meteoric rise would be useful at this point.
So allow me crave your indulgence to present in Ovia's own riveting narrative as contained in his epoch making book, the formidable obstacles that stood on the way, how they were surmounted and what propelled him and Zenithbank to success.
It goes thus:
"In the course of Zenithbank's own journey to "rise and shine,"the business began as a single branch in Lagos on the ground floor of an impoverished resident duplex that we shared with a private a private tenant and his wife. At the time, there were no high-rise office structures in the area, and we were not able to afford a stand-alone building of our own, so we created an impromptu commercial space where we could carry out the banking business. We put up our signage and logo, but truly it did not resemble an office or a bank at all.
That unassuming duplex was the starting point for a business that became a London Stock Exchange-listed company with operations in the UK, China, UAE, Ghana, Gambia, Sierra Leone, with more than 400 branches and business offices in Nigeria"
Going by Ovia's account ,like every object of inestimable value, Zenithbank was forged in a furnace. And as the saying goes, there is no pawn without pain.
Based on the character testimonies from both friends and competitors of the Golden Boy of African Capitalism also affectionately referred to as The Godfather of banking in Africa , Ovia has a fetish for details and insatiable appetite for knowledge .
That's evidenced by the fact that innocuous things such as finding an appropriate name, designing the logo and choosing the color of the bank , engaged the attention of Zenithbank founder as much as the name and personality of the fellow to officiate in his now famous 'CEO's Award'.
Even the compere during Ovia's book launch, Ik Ogbona confessed that (after Zenithbank boss took an exception to his former brand name) he changed from the offensive one to IK-which is simply the first two initials of his first name, lkechukwu.
According to him,adopting a simpler and more appealing one helped propel him to the height of his craft.
Thats a simple but critical lesson he learnt from Ovia, the acclaimed grand master of banking in Nigeria whose leadership and management prowess were validated by octogenarians,Pa Akintola Williams, the nearly 100 years old father of accounting profession in Nigeria and Christopher Kolade, the renowned diplomat, management icon and broadcaster who is also aged over 80 years .
Apparently, branding  matters so much to Ovia hence he is finicky about not only his bank's brand, but who or what it is associated with.
Being such a stickler for details is part of the virtues that have put him atop banking pecking order not only in Nigeria but in Africa within a relatively short time span of two decades.
Remarkably, after only about 20 years of existence of Zenithbank with Jim Ovia at the helms, three governors have emerged from the stable where devotees are thought to put their nose on the grind.
Two of the alumnus are Govs Kashim Shetima of Borno state and Emmanuel Udom of Akwa Ibom state, both of whom are ex-executive directors of Zenithbank . The third is the governor of the central bank of Nigeria, CBN (aka Gov of money) Godwin Emefiele, who transited to the apex bank from his position as the Managing director of Zenithbank.
Who knows, if the current antecedents are sustained, maybe before the bank achieves the next milestone of 40 years, an ex Zenithbank executive could become the president of Nigeria or any of the numerous African countries where the bank has footprints.
As it is with most high achievers,  there are a myriad of myths around Jim Ovia, the man who personifies the triumph of capitalism in Africa.
Amongst such myths is that the founder of Zenithbank is an obsessive compulsive workaholic, reclusive and secretive as well as ultra competitive.
Yes, he may be a workaholic and competitive , but secretiveness is not the perspective that Aigboje Aig-Imokhuede, former chief executive officer Access Bank, and now chairman of Coronation Bank presented when he gave character testimony on Ovia.
In the course of presenting his own reading of the book Africa Rise and Shine, Aig-lmuokuede spoke about how Ovia contributed to his success as the CEO of Access Bank during its formative stages. He revealed that on one occasion, Ovia called him up out of the blues to share with him secrets of his success in Zenithbank and how he too could navigate the treacherous and landmines replete Nigerian banking tuft for a successful outcome .
With that myth of secretiveness broken, Ovia's willingness to mentor others was showcased.
However, the secret which many people are not aware of is that if the banking czar was not in the financial services business , he would have been a major information and communication technology, lCT investor.
Naturally, Ovia can be classified as a geek hence he has remained a financial technology, Fintech aficionado and a major promoter and sponsor of ICT program in university of Lagos.
That's a virtue ascribed to Zenithbank founder by one time Vice Chancellor of university of Lagos, lbidapo-Obe, who was one of the readers of Ovia's book during its launch.
The university don was effusive about how the Ovia singlehandedly built and donated a state of the art ICT hub to the university and charged the authorities not to demand or receive payment from students who use it.
Incidentally, the quintessential banker's passion for education runs deep as he is also the founder of James Hope secondary school in his homestead, Agbor in delta state.
Before founding the secondary school, he had upgraded an existing delta state govt school into a standard that made it a cynosure of the eyes of travelers on the busy Benin-Asaba highway.
While preparing to commence his foray into investing in education, l can recall a conversation that l had with Ovia during which he informed me of his plans to establish an ICT university in Agbor that would make delta state and indeed the immediate environ the Silicon Valley of Africa.
His vision to model the proposed Silicon Valley in Agbor after the Silicon Valley in San Francisco, California, USA which is home to hi-tech firms such as Google, Amazon, Apple and Facebook (some of whose capitalization he pointed out as being twice Nigeria's gdp) has been in the pipeline.
Hopefully, like James Hope college, the lCT university, would also come into fruition soon.
Now that Ovia is at the top of his game (to borrow the lingo of youngsters) it is hard to believe that at a point in time, life had been cruel to the financial wizard now being celebrated. That's when he lost his dad at age five. Nduka Obaigbena, the publisher of Thisday newspaper who is one of the  top personality who had the privilege of being one of those who did the book reading made that revelation.
But despite the initial set back in the nascent stages of life, Ovia has not only thrived, but he has excelled as evidenced by the tribute by David Applefield of Financial Times who stated "Jim Ovia will be prominently cited as one of the founding fathers of Africa's modern banking system".Africa Rise and Shine enshrines how Ovia pioneered the creation of one of the continent's most successful banks, and demonstrates how believing in your self , aiming for excellence, building a team, and listening to your gut-all with and unwavering ethical stance-frame the model for the next generation of great entrepreneurs anywhere "
The Financial Times projects representative concluded by emphasizing that "Jim Ovia's story redefines the power of today's self-made man".
Having experienced tragedy at the infant stage of his life, Ovia might have reasoned that the world would be replete with young men like himself who have great potentials that need to be harnessed, but might have been dealt a sleight of hand by Mother Nature or some other terrestrial forces and as such hamstrung.
That might have been the underlying factor for Ovia's numerous philanthropic gestures encapsulated in Jim Ovia Foundation, a non governmental organization, NGO that has amongst others awarded over 150 academic scholarships to the indigent.
Jim Ovia Foundation which is his personal social responsibility outfit is a manifestation and embodiment of Ovia's willingness and readiness to be an agent of change that would enable youths optimize their potentials irrespective of the circumstances of their birth and cruelty of forces like death that would appear to be beyond their control .
As the founder and prime equity holder of Zenithbank, which is currently a runaway success , Ovia has now indisputably and undisputedly crested the pinnacle of the banking industry not only in Nigeria, but Africa wide and that puts him in a pole position to lift up those still stuck in the lower rungs of the ladder .
With such humongous amount of financial independence, it is not surprising that he is also gradually accelerating the development of his footprints in the education sector, via James Hope secondary school.
It is my hope that the passion and conviction which was evident in his words when he had the earlier referenced dialogue with me about a decade ago has remained as fresh in his mind, aflame in his vision and even interred in his bones to the extent that the proposed ICT university would soon be a reality.
All said and done, the task of telling the African success story should not be left to Jim Ovia alone.
Other highly successful African entrepreneurs, especially Nigerian billionaires such as Aliko Dangote, Mike Adenuga, Samad Rabiu, Tony Elumelu, Femi Otedola, TY Danjuma, Sayyou Dantata, ABC Orjiakor,Folorunsho Alakija(Mrs), and Ernest Azudiashi etal should join by sharing their own journey to success in entrepreneurship in Africa, because it would help make the difference.
The state of Georgia in the defunct soviet socialist republic became a veritable reference point for social political reforms and economic transformation which started attracting investors interest because the success story was often repeated by both the world bank and IMF officials who were the drivers of the initiative.
For instance , very few global investors are aware that Proctor & Gamble, P&G the American consumer goods giant which has a plant in lbadan, south west Nigeria sells more baby diapers in Nigeria than it does in the whole of Europe.
Whereas P&G has only one plant in Nigeria, it operates multiple plants in Europe even though the African market dwarfs the European one.
The success story of Diageo, the alcoholic beverage conglomerate that has had a roaring success in Africa is another cheering story that merits accolades and which Africa should put in the public arena like a swan song.
Owing to the above outstanding qualities of the African market which remain unknown to many investors , conscious efforts need to be made to tell the world such lofty stories of market opportunities and the need for the West to engage more in trade with Africa as opposed to the attitude of offering only aid as was the case until the recent past.
Fortuitously ,the US president Donald Trump's orchestrated trade war currently sweeping across the world may fortuitously aid in redirecting investors interest into Africa as the established or traditional trade partners of the USA such as Europe, Japan and China, who are now rankled are looking closely at the opportunities in Africa which has hitherto been ignored and neglected.
Unsurprisingly, shortly after the return of president Buhari and other African heads of state from their meeting in Beijing, China, l received enquiries from Chinese entrepreneurs who are checking out the possibility of sourcing petroleum coke-a byproduct of refined crude oil and coal from Nigeria. These two products are used in firing the ubiquitous plants that have earned China the title of the factory of the world.
Hitherto, the USA was the Chinese source for petroleum coke-a product which is prohibited for use in the environmentally sensitive North American country. But with a 25% tariff up from 3% recently slapped on the products under president Trump's new high tariff regime fueling the ongoing trade war , the search for the same product in Nigeria has become inevitable.
By and large, the new USA policy disrupting the old system that made Asia and Europe exclusive trade club members and had in the process cut off Africa, is working out in favor of Africa which ties with Jim Ovia's ground breaking and timely book  "Africa Rise And Shine…"
Before Ovia's book, the best book that l had read with laser sharp focus on Africa's market opportunities was written by an Indian, Vijay Gunter etal and titled "Africa Rising: How 900 Million African Consumers Offer More Than You Think".
That it took an Indian to vigorously promote Africa in a book form was in my judgement demeaning and unwholesome.
But with this new book, Jim Ovia has now relieved Africans of the burden of such an anomaly by breaking the jinx of Africans not speaking out loudly enough about the trade opportunities that abound in the continent which is appalling.
The next project that Africa should set her eyes on in order to counter the negative effect of other continents setting the agenda for her and thus facilitate her further rise, is the establishment of a pan African satellite television station to compete with CNN from the USA  , BBC from the UK and Al Jazeera from Qatar.
Each of the aforementioned satellite tv stations represent North America, Europe and the Middle East respectively in driving the world information order.
Now, all the highlighted Africa's next growth focused dreams may not  materialize immediately. But for the financial wizardry, leadership and the selfless act of sharing the secret of your success in the form of a book, Africa thanks you,Jim.
Magnus Onyibe, a development strategist, alumnus of the Fletcher School of Law and Diplomacy , Tufts University, Massachusetts, USA and former commissioner in delta state govt sent this piece from Abuja.