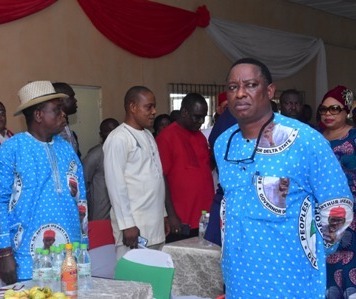 The Executive Governor of Delta State Sen. Dr. Ifeanyi Okowa has chid the PDP Chairman in Ika South Local Government Area, Hon. Collins Bello, saying that party Chairmen are not autocrats.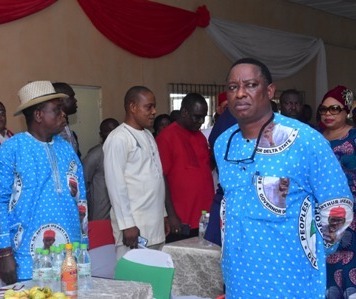 Responding to Hon. Bello complaints that some elders and groups in Ika South interfere in party decisions at the local government Gov. Okowa stated that party chairmen do not take decisions alone in party affairs.
The governor noted that party politics and decision making is not cantered around the chairman alone, saying that there is a place for elders, youths, women and groups in decision making, adding that without them, the party cannot work.
In his words, "Party chairmen are not autocrats, you cannot take Party decisions alone, and it is not possible.
I want to plead with us, there is a need to respect ourselves, when you respect the elders, they will respect you. I know our elders are knowledgeable enough that if you offer them respect, they will reciprocate by according you same" he opined.
He explained that he wants a situation where every party member is considered important, working together towards the common goal of the party.
"As I stand even as a governor, I do not take decisions alone, I make consultations, because I am not an autocrat, and I plead with us to make a change in that direction" he stated.