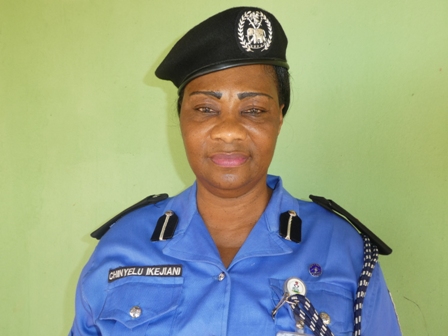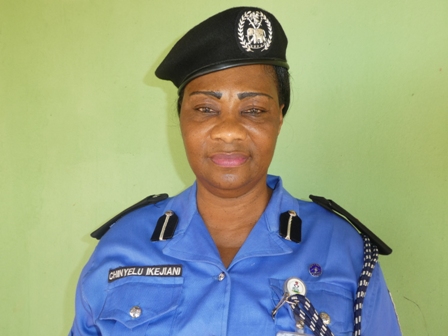 The residents of Ika North East and Ika South Local Government Areas of Delta State, are seriously crying out to the government of Delta State led by His Excellency, Senator Dr. Ifeanyi Okowa, Inspector General of Police, Federal Republic of Nigeria, I.G Muhammed Abubakar, Delta State Commissioner of Police, C.P Muhammed Mustapha over what they described as brutality and extortion of money by the Special Anti Crime Response Squad (SARS) in their areas.
Comr. Eng. Charles Okwuokenye, Delta North-Coordinator, Committee for Defense of Human Rights (CDHR) and other Ika   residents who spoke with newsmen on the condition of anonymity, in separate remarks, appealed to the Delta State Governor, Senator Ifeanyi Okowa, the I.G, the State Commissioner of Police and other top security agents in the state to help caution the SARS officers in Ika Land whom they said, have been extorting and intimidating them in public without no concrete reasons.
Speaking further, the residents said, when the SARS just sees anyone driving a flashy car, they will stop the person and demand to see the person's phone. They said by the time they have finished going through the phone, they will suddenly start beating the person, accusing him/her of being a fraudster. They disclosed that what pains them most is that the SARS will tell the victim to enter their vehicle as if they are taking him/her to their office, the moment the person steps into their car, they will drive the person to a hidden place and extort money from the person.
In addition to that, a resident of Idumuesah Community said he arrived Nigeria last week from Australia and was driving through the Old Lagos/Asaba Road when he met the SARS at the road block opposite Owa-Ekei Road.
In his words, "when they approached me, I stopped and came down from my car. All of a sudden, one of them started interrogating me, asking me where I was coming from, where I was going, and all that. After telling him all he needed to know about me. He said to me, 'you are a yahoo guy! True or false?' I thought he was joking, but before I knew it, other officers of the same SARS group started coming closer to us and asked me to settle them with the sum of One Million Naira (N1,000,000) or else, they will shoot me. I begged and begged and begged, trying to prove my innocence to them not until they forced me to transfer the sum of #250,000 to  their account through phone mobile transfer. A friend of mine who came from Europe, whose name is Kelvin, also experienced the same problem I went through.
"They took Kelvin to the bush and threatened to kill him if he refuses to co-operate with them. That day, Kelvin went to Zenith Bank with the SARS officers to withdraw N500, 000 and gave to them", he said.
Some residents are seriously complaining that the SARS are fond of abandoning official assignments to settle cases of husband and wife, matters that have nothing to do with their job as well as their aim of coming to Ika Land. They said majority of the boys who came from abroad to develop their communities, local government area and others are no longer in town because of the brutalities and extortion from SARS.
The residents passionately appealed to the Governor and others that are in positions of authority to call the SARS Men to order so that the intimidation and extortion that have become their stock in trades should stop.