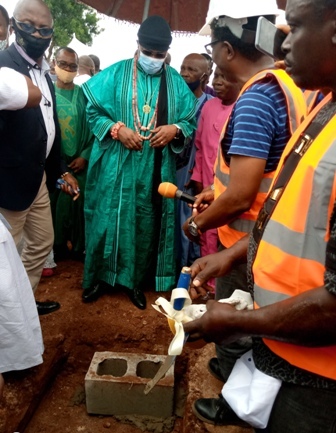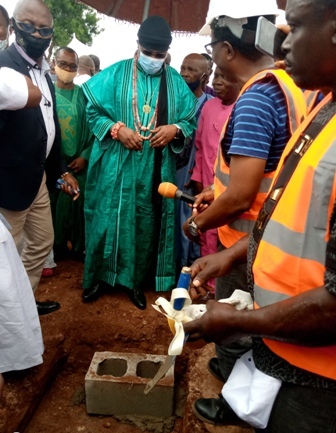 Few weeks ago, Dein of Agbor Kingdom, HRM Dr. Benjamin Ikenchuku, Keagborekuzi 1, was the special guest at the foundation laying ceremony of the new Christian Trading Centre (CTC), now Dein International Market. The Ogbemudein Community Union, the landlord of Agbor metropolis has said the new market under reconstruction is an illegal structure that will soon be a subject of litigation.
According to a release by the Land Committee of the Ogbemudein community, signed by Hon S. N. Okpali and Mr. Sunday Ebegboni Chairman and Secretary respectively, said, Barr Victor Okoh, who is the Council Chairman of Ika South, is taking the people for a ride.
"We read through the pages of newspapers that the council was going to break the market and build a new one. We have no problem with any plan to rebuild the market. However, the Ogbemudein community as the land owners, we sort attention with the chairman to get the details and he rebuffed us. After all failed efforts, we sent him a letter through our lawyers of our intention to seek legal option. The one month statutory notice elapsed on October 13. He will meet us in court soon."
The community said their opposition was as a result of lack of respect for the owners of the land on which the market is built.
"The ownership of the land is not in dispute. Each trader in that market pays daily to us; Ogbemudein community. We  have asked the chairman to give us the memorandum he signed with the developer. He refused. We also asked him to give us details of the agreement with potential shop owners. He also rebuffed us. Very soon, that young man we realise that we do not only bark but bite also", the statement said.
Continuing, according to the statement, the Ogbemudein Community leaders advised the public to stay away from the market as any investment will yield no result. "It is important we warn the public not to pay for any shop in that market. Whoever that does will regret it. To us, nobody has said he is building on our land. What's there is standing on nothing", the statement concluded.