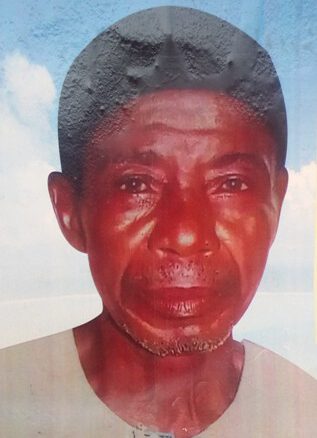 Otolokpo Kingdom in Ika North East Local Government Area of Delta State is in the news again as the family of Elemokwu in Umuhu Quarters was thrown into mourning again following the death of Mrs. Victoria .R. Elemokwu, a widow whose husband, Late Mr. Emmanuel Elemokwu was also murdered in cold blood in 2017. The son-in-law, Lawrence Moses said she was shot dead in the early hours of Tuesday, February 16, 2020 by unidentified gun men.
The unfortunate incident which was condemned by many has left indigenes of the community asking various questions on the safety of the people in Otolokpo.
When Ika Weekly reporter visited the home of the deceased at Umuhu Quarters in Otolokpo, family members, neighbours and sympathizers gathered in groups discussing the sad incident.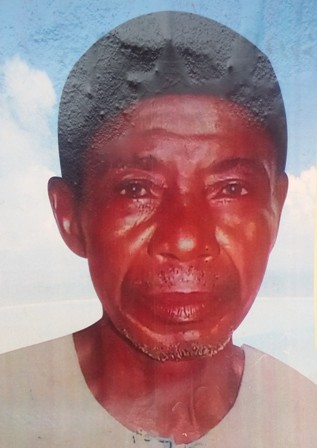 Narrating to newsmen on how the life of Mrs. Victoria Elemokwu was cut shot, the son in law, Mr. Lawrence Moses said, "At about 7:45am on that fateful day, I came to Otolokpo in company of my wife to leave our child in the care of the deceased while we go to farm. On getting there, we discovered that the front door was still locked. Then my wife decided to take through the back door which was already opened. She entered and went straight to her mother's room only to meet her mother in her pool of blood.
"We quickly rushed her to Kifa Hospital in Umunede but we were directed to go to Police Station to give our report. It was there that the police confirmed that she was shot and we were directed to take her to Mbiri so that the bullets can be removed. When we got there, the woman in charge of the place said the deceased has lost a lot of strength and as such, we should take her back to the hospital for medical attention. On our way back to the hospital, she gave up the ghost"
Speaking with newsmen, the second child of the deceased, Mr. Chinedu Elemokwu Uduh expressed sadness over the sudden death of his mother, describing her killing as monumental loss to the entire family. He disclosed that his late father, Mr. Emmanuel Elemokwu was also shot dead in 2017 precisely on Monday, February 6. He said he is praying that God will expose the people behind the ungodly act.
It could be recalled that the husband of the deceased, late Mr. Emmanuel Elemokwu was also shot dead on Monday February 6, 2017 which was on Ika Weekly Newspaper of Saturday February 11, 2017; Vol. 3, Edition 462.
However, as at the time of filing this report, the body of late Mrs. Victoria Elemokwu had been deposited in an undisclosed Mortuary.