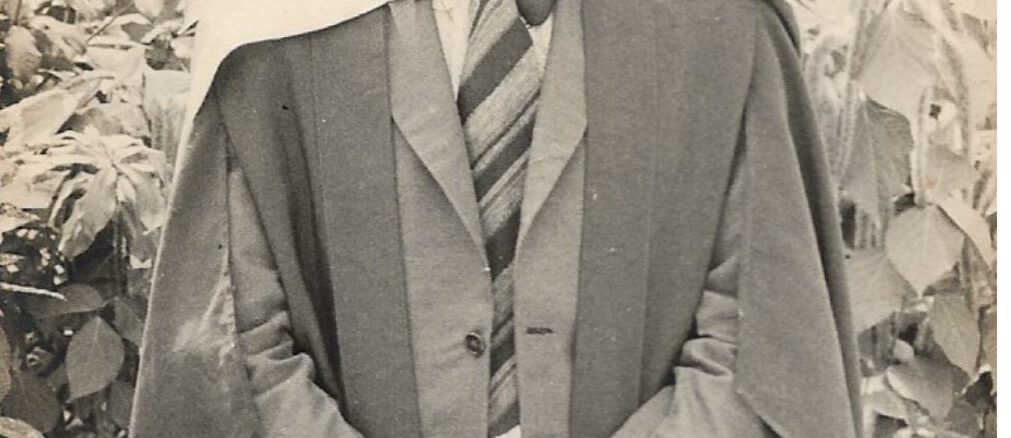 Our personality of the week is Professor Leonard Fidelis Ozorbah Obika; a retiring and renowned lecturer and scholar who has through the years, lectured in so many universities; within and outside Nigeria and has held elated positions in various sectors.
He has in this interview uncovered his unending passion for teaching and positive impartation on people who hunger and thirst for knowledge.
Excerpts:
Let's meet you Sir
My names are Leonard Fidelis Ozorbah Obika. I am a Prince of the Agbor Kingdom and was born on 19 February 1950 in Agbor.
My father, His Royal Highness, Obi Obika Agborbu Gbenoba was the Obi of Agbor Kingdom at the time of my birth. My mother, Queen Ekpa Obika, hails from Ekuku Agbor in Ika South Local Government Area of Delta State.
My early growing up days at Agbor was interrupted (for reason that I do not know) when I was taken to Idah, Kogi State for about three years after which I returned to Agbor and this made me at that time not to be able to speak my mother-tongue language fluently. I began to learn my language again as soon as I returned home. Before then, I had started my primary School education in then Baptist Primary School which is where James Hope College is now located. On my return, I enrolled at the then Government Primary School, which is located behind the Government Field, opposite the Ika South Local Government Headquarters, Agbor. I rounded up my primary school education program with a common entrance examination in 1962, which I passed, and secured admission into Ika Grammar School, Agbor, for my Secondary School Education. I finished my Secondary School program with a Division 1 result in 1967 along with Prof. Peter Okonta of Delta State University. We worked hard in those days to the extent that I was nicknamed by my fellow students as "Ogu Ehuhuo" meaning a Bookworm. My classmates then were Mr. Simon Owa, recently deceased and Mr. Omordia just to mention a few. My father had died early in 1967, before I sat for my West African School Certificate Examination. My relations from my maternal side in Ekuku Agbor are the Ubohs. As at the time I finished my Secondary School Education, and recall that my father was late, Chief M.S.C. Uboh, the father of Patience, Rhoda and Hon. Doris Uboh, visited us in my mother's house at Oruru Agba-meseh and told me during the visit to prepare and follow him to Lagos to continue my life. That was how I left with him to his residence at number 12, Ojelade Street, off Ikorodu Road, Lagos to stay with him and his family.
In Lagos, I took the entrance examination for admission into the Federal School of Science (FSS), which has now metamorphosed into Yaba Polytechnic. I passed the examination and got admitted into the Federal School of Science (FSS), Yaba. But I must come home briefly to inform my brother, His Royal Highness, Obi Ikenchukwu, the Obi of Agbor then and father to the Dein of Agbor Kingdom that I had secured admission into FSS, Lagos. Getting home, I never knew that he had another plan for me. He informed me that the University of Ibadan in a newspaper publication was to have an entrance examination for prospective students and that he will want me to take the examination. He eventually gave me the required amount of money for the purchase of the form which qualified me to take the entrance examination for admission to the University of Ibadan. I passed the examination and got the admission into that University in 1968. I was now in a state of confusion as to the choice of school for further education. People frightened me not to choose the University since most University admissions into the Preliminary year course were mostly products of HSC, attempted HSC or incomplete HSC.
Chief Uboh, with whom I was staying in Lagos dismissed my fear and gave me the comfort I needed at that time by agreeing to my choice of the University of Ibadan over the earlier secured one with the Federal School of Science, Yaba and asked me to proceed to Ibadan for my University education.
I was one of the few newly admitted students into the University of Ibadan Preliminary course amongst about a total of 100 students that gained admission into the University with School Certificate and entrance examination result as against about 100 other students who came with Higher School Certificate (HSC), or still in the HSC course. But we worked hard and all of us with School certificate result passed and proceeded to the next level. I graduated with a Second Class (Upper) division in the Department of Physiology in 1972.
It should be placed on record that I enjoyed Federal government scholarship throughout my 4-year stay in the University of Ibadan. I also cannot thank my brother enough, HRH, Obi Ikenchukwu, who saw the potential in me and encouraged me by giving me the money for the entrance examination into my educational career. Those days, we were interviewed for the Federal Government Scholarship, which I passed. Thereafter, the school fees which was paid by my late brother, the Obi of Agbor, was refunded to me. I was pleasantly surprised when I returned it to him, and he told me that the money was for me, sort of congratulating me!! I can vividly remember how Chief Uboh was so excited that I was going into the University without passing through the usual HSC!
Before I finished my University education in 1972, I met one publisher of the African Journal of Pharmacy and Pharmaceutical Sciences, named Mr. Bode Ladejobi, who was on a recruitment drive and needed graduates to help him start off the publication of the scientific journal. After a brief interview, he told me to join him in his publishing work as soon as I graduated from the University. I did join him in the publishing job as an Editor at his Apapa office after my graduation, which became my first working experience. I did not even negotiate a salary for my job! Later in the same year, I received a letter from the University of Nigeria, Enugu campus, for a University position (Interestingly, I did not also apply for it). I went for it and was appointed a Junior Research Fellow in October 1972, which is more of a training position for one to become a Lecturer. Therefore, the emphasis was on laboratory work and one should personally secure an admission for a higher degree, and the University will sponsor the studies (through the Federal Government Scholarship).
It was expected of me to begin to broaden my knowledge and scope and to secure admission for higher degree, hence I applied to foreign schools for admission for further studies basically on scholarship. I got admitted into the University of British Columbia in Vancouver, Canada, as well as the University of Cambridge, Cambridge in 1974 on Federal government scholarship. It was obvious that the University of Cambridge would be my choice. For the records, procuring my International passport and Visa was truly stress-free as it was expressly handled by the University's Passages Office, since the program was a Federal government packaged one. My flight to London, my first flight ever for that matter, was eventful and thrilling. When I landed at the airport in London, one Mrs. Sanders, handled all my arrangements until I arrived at the University of Cambridge.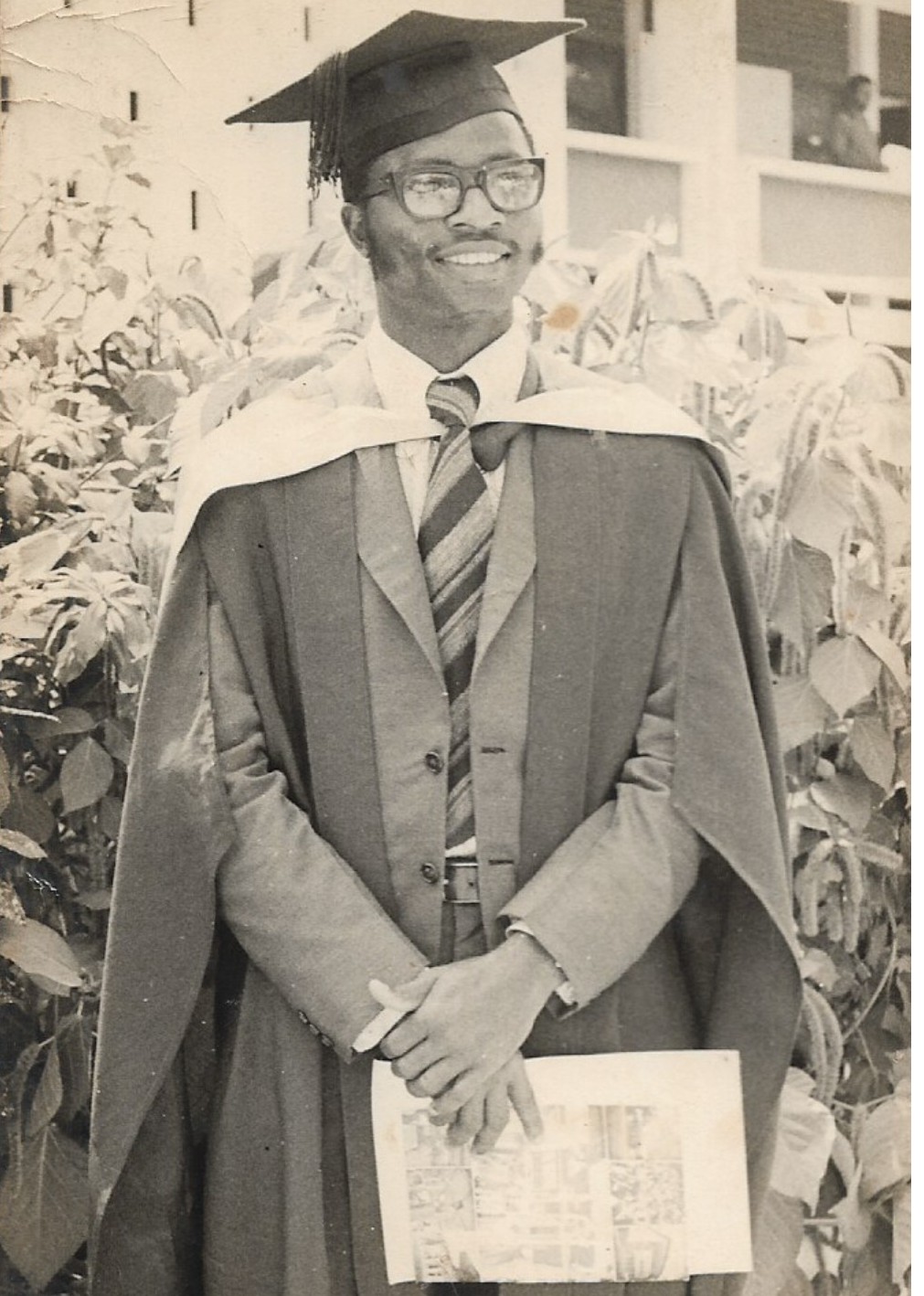 Prof. Obika, was Obi Ikenchukwu your uncle or brother?
The then Obi of Agbor, Obi Ikenchukwu was my brother and as you can appreciate, of the same father but not of the same mother.
You said there is a name they used to call you in the university. Please, state it.
My close friends at the University of Ibadan used to call me "I never read o o o" because of my persistent complaint when we go to read in the evenings.
You said when you returned from Idah you could not speak your dialect, how then were you communicating with your people?
When I returned to Agbor from Idah in now Kogi State, I was only able to speak and understand the Igarra language to my people. However, communication was not difficult as they all seem to know whatever I wanted. In no time, my ability to communicate in my language returned almost spontaneously. But today, I have almost totally forgotten the Igarra language.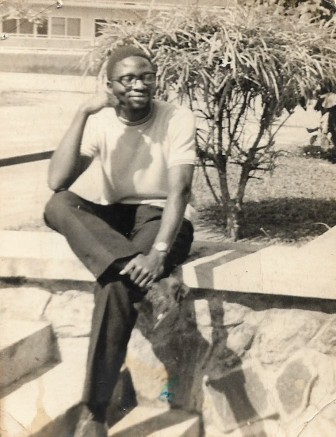 Can you remember the name of the Principal while in secondary school?
He was Mr. Eneli from across the River Niger. He was short and very strict as a disciplinarian.
When did you lose your mum?
My mum died in1990 when I was 40 years old. She was alive when I left Lagos for UK in 1974 and she was very excited, and indeed saw me to the International Airport then in Lagos by surprise! She was still alive when I returned from the UK to accept an employment at the University of Ilorin as a Senior Lecturer in 1979. But I had returned to the University of Nigeria, Enugu Campus in 1977.
Quite frankly, I was not communicating with my mum, not because I don't want to, but because I wrongly thought she would not understand. But she shocked the daylight out of me when I suddenly met her (with one of her friends based in Lagos) at the Lagos airport as I was about to board the aircraft on my way to the United Kingdom. We hugged each other and we were in tears. She was a very big businesswoman trading in foodstuff like garri, edible oil, which she took to Lagos for sale.
I presented a lecture from my Ph.D. work in France and one of my audience was a Professor at the University of Tennessee, Memphis – Prof. John McGiff. He invited me and thereafter facilitated my subsequent employment by the University of Tennessee in Memphis TN as a Visiting Professor of Pharmacology from January 1978 to June 1979 and later I was appointed a Research Associate in Physiology in July 1979 to October 1979. One Professor Hamilton came to see me in University of Tennessee, Memphis in early 1979 to request my return to Nigeria as a new Faculty of Medicine was approved for the University of Ilorin.
When I was returning home, the University of Tennessee surprised me with a huge gratuity, which according to them, and unknown to me was saved for me from my salary for the two years that I stayed with them. I finally returned to Nigeria and joined the University of Ilorin as a Senior Lecturer in October 1979.
What memories of your dad can you still recall?
He was in the first place, the Obi of Agbor Kingdom and at a point was a Minister without Portfolio in the then Western Region. Whenever he returns from Ibadan (the capital of Western Region then), we enjoyed a lot of good things he brings back for us, for example, Ibadan bread, etc. He loved all his children and was a very strict disciplinarian and inculcated the spirit of independence and self-reliance in us. He valued education too. He was also a very good administrator and had respect for everybody no matter your status in the society.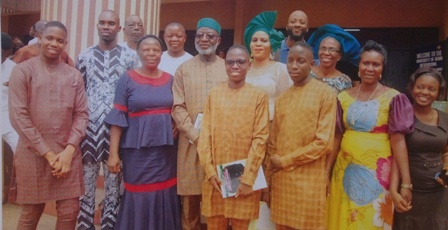 As a man who grew up in the rural area and later found yourself in the urban center, how did you cope with the change?
To say the truth, as I was growing up, I did not know and did not see myself as a Prince. This was attributable to the fact that I left my home and my parents very early in life to Idah, which made me to see myself like every other person on earth. Even when I came back to Agbor, and people were pointing my Princely status out to me, it still did not register in my psyche. Somehow, I can clearly state here that at Idah, I was preoccupied with fighting my age mate, Mr. Edward Osian, whose family home I was staying. He is now is now a Chief residing in Ime-Obi, Agbor.
Who was your Vice Chancellor at University of Ibadan?
I can't remember his name. In those days, students were more preoccupied with their studies that we never bothered to remember even the name of Head of the Department.
You said that before now you did not see yourself as a Prince. How did you now come to that realization?
Today, I am matured, grown and older. My friends too have over time drummed it into me on the need for me to realise that I am not an ordinary or a regular person. In some cases, some people don't even call me Professor, they just call me Prince, even in the University campuses of Benin City, Ilorin and Enugu. At a point, I started writing my prefix as Prince (Prof.) to make them realise that I am now aware. Also, when the Dein of Agbor Kingdom was to travel back to the United Kingdom, he constituted a Board of Advisory Council (BAC) and made me the Chairman. That appointment really brought my Princely status to limelight.
How will you compare Agbor Community of today with what it was when you were growing up?
I can say categorically that Agbor Community today is very vibrant as occasioned by the presence of many leaders and even younger folks who are ready to die for the community. I was the President of Agbor Community (National) from September 1996 to 1998 which made me to travel to almost all the 52 communities in Agbor Kingdom telling them of the need to keep the kingdom as one. People like my late brother, Prince Iwerinwa Obika and Chief Julius Imudia were always with me on that assignment.
What memory of your brother, HRH, Obi Ikenchukwu can you give to us?
There are too many beautiful ones. He loved the people of Agbor dearly. He was a social person and a very active sports man. For example, he built a Lawn tennis court within the Palace and accordingly, the Palace was also vibrant. He was dynamic and very accessible to people. He was not arrogant, or self-opinioned, and very confident of himself. When he wants to do anything, he does it perfectly and completely without leaving any person in doubt. He had some issues with the Ogbemudein Community, but he was able to resolve it amicably. When he died, I felt very down and sad. Though, I was still in the United States at the time as a Visiting Professor, which made it difficult for me not to be able to participate in the burial rites, but I was down and saddened by the death realising that he started my higher education process for me. He was a great man and I pray that his son, the current King emulates his attributes.
Prof. Obika, can you please, tell us about your immediate family?
I have six children, five males and one female. They are all grown up, except the last three males. My first marriage was with Mrs. Florence Obika and she had a son for me before the marriage collapsed. Following this development, I got remarried to Mrs. Philomina Obika, who had a daughter and a son for me, but the marriage was not successful. Thereafter, Mrs. Charity Titi Obika came into my life. She is a mother of three sons, a hard-working businesswoman and loving wife and mother.
You have been a Lecturer and about retiring. How has it been?
I have lectured for over 40 years now, all in several Nigerian and ay University of London (Charing Cross Hospital Medical School), UK and at the University of Tennessee, Memphis, USA. I do not hesitate to say that I would love to be a Lecturer again and again. The reason is because the Lecturer positively molds the character of people you don't even know. I have enjoyed and gained a lot in terms of what I believe in life. It has given me joy and satisfaction as a person. I have on many times, ran into my students who do me wonderful unsolicited favours and I am always thrilled by these.
Please, state how some of your students whom you could not recognize, paid for your shopping or have done you favour?
I was in Lagos for a meeting and had to buy some items, like soap, toothpaste, etc. for the few days I was going to stay. I was at the counter to pay for my items, when one of the two men told the salesgirl to add my bill to theirs. When I enquired why, one of them told me that I taught them Renal Physiology at the University of Benin and they are now practicing their Medical Profession there in Lagos. I do not recognize their faces, not to mention remembering their names. It was very emotional for me. Occasionally, I do meet people like those gentlemen.
You will be retiring from the teaching job in few days. Are you quitting teaching?
The simplest answer is that I cannot quit teaching, but do not know what is next for me. But I love teaching. I would love to teach but not by applying for a job now. Somebody or organisation has to request for my service now.
In the next few days, you will be 70 years old. How has it been like?
The secret has been honesty. If it's white, I tell you it is white. I sleep very well. I am hypertensive, but I take my medications regularly. I am not too prayerful, but I respect the Lord and pray when I need to pray. I do exercises, sports, throw darts, I was a goalkeeper and I do not joke with exercises. However, there are some people who are never happy with you for being honest. That is normal. I have a lot of grey hairs now, which I think is hereditary and it has become a symbol of me.
What's your take on cultism that has crept into educational institutions today?
It has become so very bad today. In our school days, we had groups that were never violent, and indeed academic in nature. Today, it is worse as they chase themselves about issues unrelated to why they are in the University, which often leads them to violent and untimely deaths. For them as members, they say it is a spring for them to rise in the ladder of life. But I am worried as it is a wrong spring in my opinion.
You have been a Lecturer for many years. In recent days there are cases of sex and money for marks. What's your opinion on it?
As a student and later as a Lecturer, I do hear about these vices like sex for marks, money for marks, sales of handouts and the rest. It has always been there. It is more rampant now. And it is bad and dangerous. You can hear sometimes that answer scripts are missing. It could only be found after the teacher has been satisfied with his/her demand. Some other times, a student could have scored a low mark and needs to top up the grade to get a final good degree, and they arrange to carry-over the course. So, Lecturers as much as students, are to be blamed for the vices in our schools.
You were once a Director of Zenith bank. Did you use it to touch people's lives?
Yes of course, but as a non-executive Director. My contributions at our Board Meetings must have touched peoples live in many ways. The major one I did was the MUSTE scholarship program where we disbursed money to deserving scholarly students of our community to help them in actualizing their dreams to get education. And I, along with some other prominent Agbor citizens did this on behalf of Mr. Jim Ovia, who provided all the resources. The program was named MUSTE, meaning Mankind United To Save Total Education. During that scholarship program, we also donated computers to Schools in our Community, like Marymount College, Ika Grammar School, Gbenoba Grammar School and Ime-Obi Secondary School. But I learnt that some these items were vandalised by hoodlums.
How much did you help Ika people gain admission into the University during these 40 years of your lectureship?
Yes, I have helped so many people in that area. You can be helped if you are ready to be helped. There is a central examination, in which you must perform well to enable you qualify for such help. I was at a time invited by Mr. Berth Ibegbulem on the platform of Agbor Ni Gidi in Lagos to present a seminar to students of Agbor origin in Lagos on how to prepare for the University admission process. That seminar was successfully delivered by me and the people at the end were happy for it. However, I have not organised seminar or workshop here at home to tell our people the importance of education, which is expected of me. The problem here is that, even when you invite people to such program, the people will not come because they expect you to pay them for coming. It is discouraging. I always looked forward to seeing a crowd of young people that are educationally enthusiastic, but they will not just come.
Prof. Obika, how will you rate present day politicians compared to the old ones?
I am not into politics enough to say categorically how it could be compared. In all cases, politicians present, and past have not fared well. They have not done enough for masses. Everything is political here and they are self-centered, but the people are not satisfied with them. They are not sincere compared to politicians in some developed foreign countries. Here, the leaders in government are not doing enough. On the other hand, the led are also not helping matters nor helping themselves.
Are you a Christian?
Yes, but I do not practice. I do pray when I have a reason to do so. I believe in God Almighty, but I don't go to church as often, but if any of my friends is having an occasion in the church, I will accompany and support him and pray with him for that course.
What is your best food?
My best food is Amala with Ewedu. Okro soup is also fantastic and I do enjoy them.
Do you belong to any Ika Association?
No. I know that I was once invited to Agbor Association at the University of Benin, but I was not comfortable with the operations and time was not a friend, so I withdrew my membership. I do fellowship with the students on the platform of the National Association of Ika Students (NAIS).
Do you have mentors?
My Ph.D supervisor at the University of Cambridge, Professor I. H. Mills is a man I cannot forget in my life. He is late now. He carried me along like a child, showed me the way to follow and I have been harvesting results thereby.
On my part, mentoring is part of me. I have supervised and mentored eight PhD students and numerous M.Sc. students and they are all doing well today.
What should we expect on your birthday?
I will go to the church and give thanks to God for giving me good health at seventy years. From my community, I want challenges from them to keep me in my right frame of mind to enable me to do my best for them.
There are cases of serious unemployment. As an academician, what solutions can you proffer?
Government should increase their tempo of activities in creating industries. They are not doing enough. We need uninterrupted electricity to generate power. We need good roads and enough water supply to make the people comfortable, and happy to face tomorrow's challenges. Government should do more. Thank God we now have degree programs on Entrepreneurship in our Universities.
Will you be retiring to Agbor as you now out of active service?
Well, I will be in Agbor more of the times than when I was active, but it depends on other factors.
How do you relax?
Sleep: I love sleeping and I love exercises. However, sometimes, one can lie down in bed for a long time and not fall asleep because one's head is packed full of so many issues. But eventually, sleep will come to help clear off those crumbs in one's head to get things straightened out. I also love meeting people and listening to reggae music.
What would you love to be remembered for?
Well, sincerely speaking, with the kind of world we are living in today, I do not know. But I want people to take me as I am. The University system will remember me for good teaching. But some of my students may not even care about me. I have taught them, and they have moved on in life not bothering themselves about my person or existence. But I would like to be remembered for the lectureship activity that I got involved in and if given the chance again, I would love to go back again and again.
Community activities that you were involved in?
They are many. For example, I was:
a) President-General, Agbor Community (National): September 1996 to 1998
b) President, Agbor Summit in September 2006 to December 2008
c) Chairman, Board of Advisory Council to the Dein of Agbor Kingdom. November 1996 to December 1997
d) Chairman, PTA, St. Anthony Nursery/Primary school, Ijebu Ode, Ogun State
e) Chairman, PTA, Katola Nursery/Primary school, Table, Ilorin, Kwara State
f) Director, Zenith bank PLC, Victoria Island Lagos, 1999 to 2011
g) Chairman, Finance and General Purposes Committee of the Bank
h) Member, Audit Committee of the Bank
i) Chairman, Audit Committee of the Bank, March 2015 to 2016
j) Director, MUSTE, A philanthropic organization: 2003 to 2011
EXTRA CURRICULAR ACTIVITIES AND INTERESTS:
a) Former Vice-chairman, ASUU Unilorin chapter, 1981/1982
b) Squash player (1980 Unilorin senior staff club: Runner up)
c) Dart thrower
d) Gardening