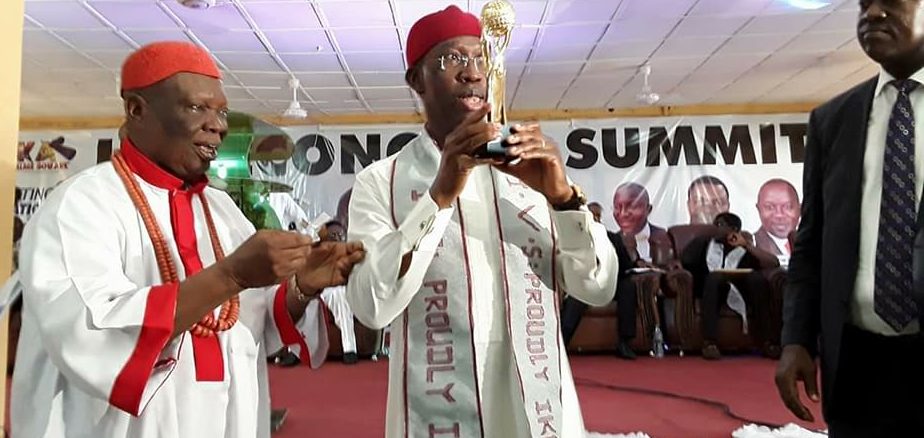 DELTA State Governor, Senator Dr. Ifeanyi Okowa, the Governor of Central Bank of Nigeria, Mr Godwin Emefiele and others have identified Micro, Small and Medium-Scale Enterprises (MSMEs) as the fastest way for Nigeria's economic growth.
While identifying MSMEs as great employers of labour, they observed that investing in such would not only boost Nigeria's economy but, will ensure speedy technological development of the country.
Their positions were made known today (24/06/17) at the maiden edition of Ika Economic and Investment Summit organised by the Ika Village Square at Agbor. The summit had as its theme, "exploiting the economic potentials of Ika nation through strategic partnership."
"As it concerns MSMEs, we have done a lot to encourage our people to be entrepreneurs but, a lot more needs to be done; a lot of our people are not knowledgeable enough and as such, they make a lot of mistakes, we are not only training our people to acquire skills as government but, we are training our youths, equipping them to function on their own, monitor and mentor them to succeed as entrepreneurs because, education backed with skills is the way to go for our country," Governor Okowa said.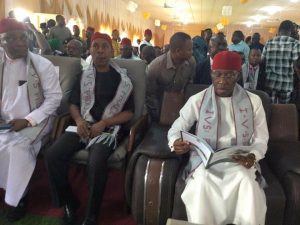 He also, observed that it was important for the people to go into agriculture, noting that job opportunities abound through the agriculture value chain.
The Governor asserted, "one of the ways to have an inclusive growth in our nation is agricultural production and its value chain; I am encouraging our politicians to go into farming, there are lot of benefits in farming, it is a great employer of labour; even in the area of palm oil production, we have not been able to produce enough palm oil to meet with the need of Nigerians not to talk of export."
He used the occasion to call on parents to instill in their children, the right values, saying, "without the right family values of bringing up children who appreciates hard work, we will not achieve the desired results; parents must realize that if they don't know what their children do to earn a living, they have failed as parents; most of us may not want to talk about it, but, most of us have no control over children which means, we have failed as parents."
The Governor of CBN in an address delivered on his behalf by Chief Ikeghagu H.C, stated, "MSMEs are recognized worldwide as a catalyst for rapid growth, job creation and poverty reduction; they have been described as the incubators of innovation and employment, which are usually resilient to most exogenous shocks."
Major-General Lucky Irabor, Commander of Operation Lafiya Dole North East Theatre Command stated, "without security, there is no development, development and security are interwoven."
Dr Kingsley Emu, Chairman of the Organizing Committee in a welcome address, stated that the Economic and Investment Summit was organised to address economic issues facing the Ika ethnic nationality and a bold declaration of the resolve of the people to succeed.
Those who spoke at the occasion include, Prof. J.C. Egbon, Prof. Eric Eboh, Dr Jude Ogala, Commissioner for Police David Igbodo, Prof. Stella Chiemeke, among others.
Repoted by: Dante Odogwu (Facebook page)