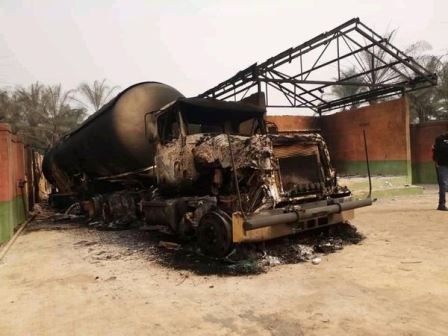 It is indeed a sad black day for residents of Agbor.
There was an explosive sound ripped through parts of Agbor in the late evening of today when Osadebe Gas Station situated along Lagos /Asaba Expressway Agbor, close to Eye Clinic went into flame.
There were horrific and pitiable sights to behold with yet to be ascertained number of casualties with varying life-threatening degrees of burns and many feared dead.
Many are writhing in pains.
God help us